SOHB Winner #02 26/12/18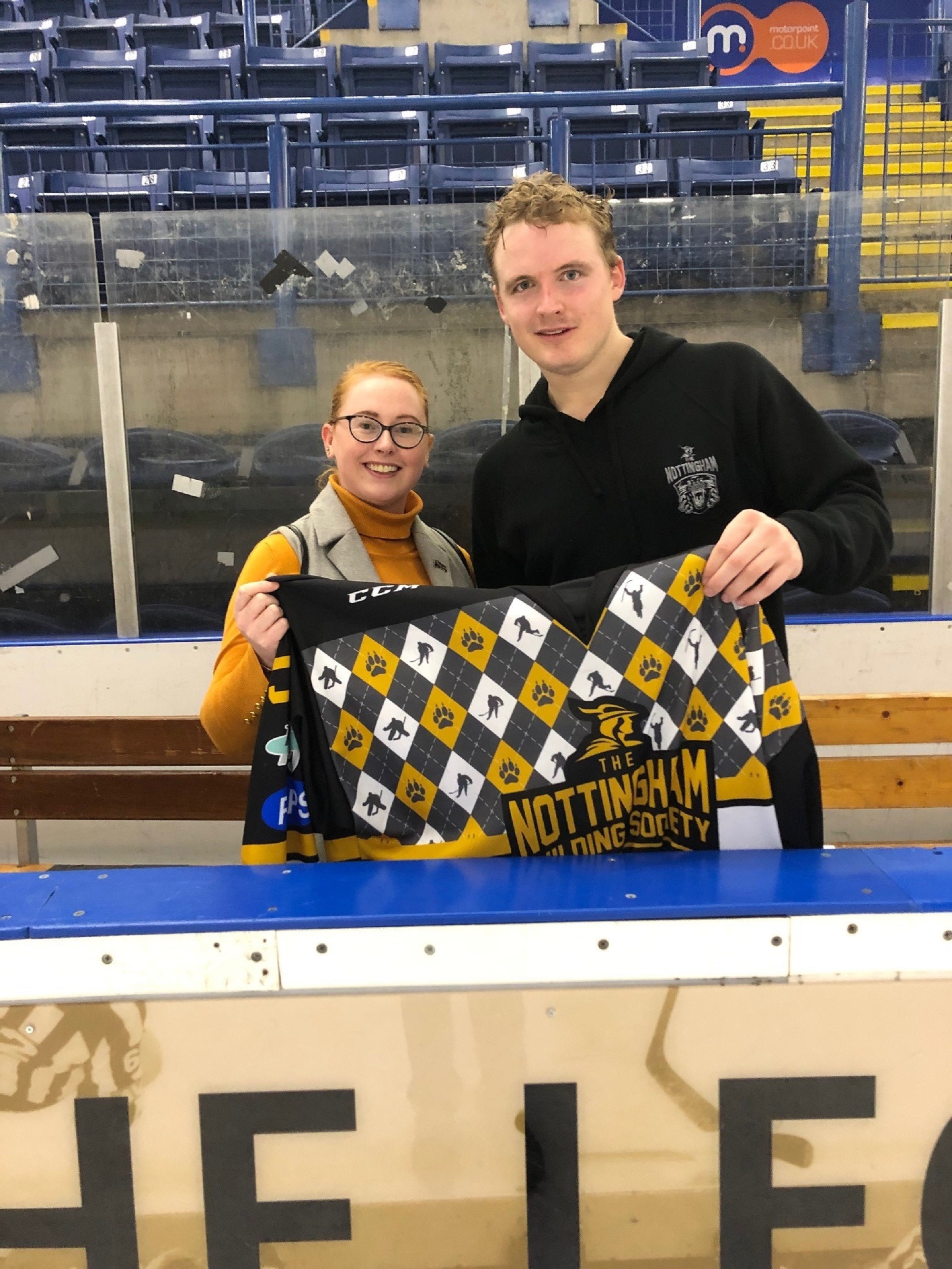 Tommy Hughes handed over his game worn shirt after the Boxing Day game to raffle winner Chloe Matthews from Mansfield.
Chloe once owed a Sam Gospel shirt but gave that to her mum, she does have an Evan Mosey shirt which she bought at auction but when she picked it up she found equipment manager Goody's washing machine hadn't done its job properly and it had, shall we call it debris, down the sleeve! Sorry about that Chloe but congratulations on winning Tommy's sweat soaked shirt from the Steelers game.
There's another two shirt prize coming up when we play Coventry on New Year's Eve.
Seats are still available but they're selling well.
SEE YOU THERE!