SOHB Winner 02/01/19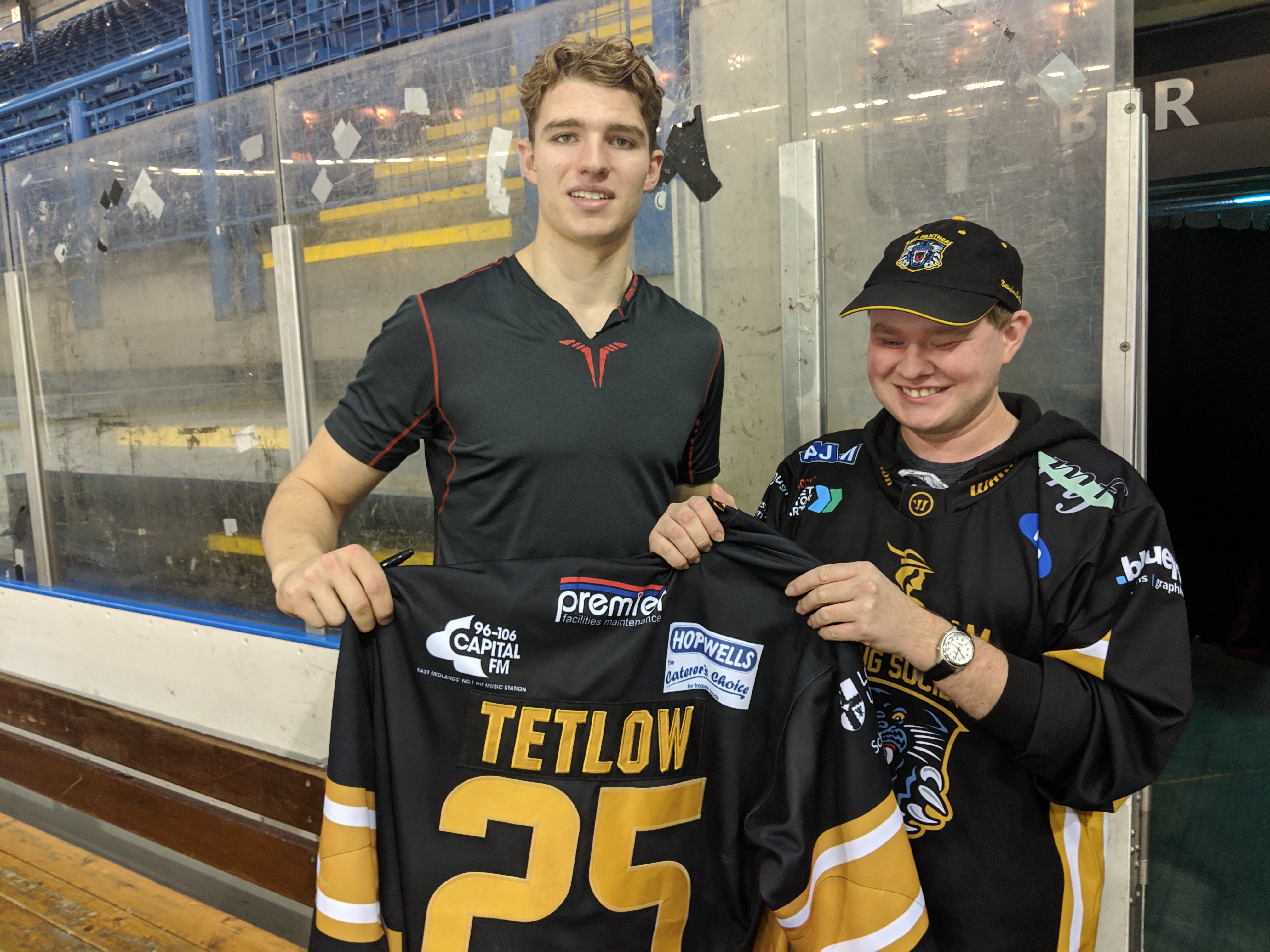 Matthew has been coming to Panthers' games with his mum for 16 years, with a bit of a break in the middle... but we won't count that! They both recently started to follow the Panthers on the road this season, taking in games against the Steelers in Sheffield, with all have unfortunately ended in defeat. But they're determined to keep travelling and see the Panthers pick up a road win.
Matthew always buys a 'Shirt Off His Back' and fifty-50 ticket but has never won either... until tonight! DJ Ken read out Matthew's 'Shirt Off His Back' number and he got to come and collect the jersey off of Josh Tetlow on the away team bench.
He's never had a name on his shirt as he never wanted to pick a favourite as told by his mum, who has no problem picking a favourite with her Luke Pither emblazoned jersey, but now Matthew's got no choice!