SOHB Winner 02/11/18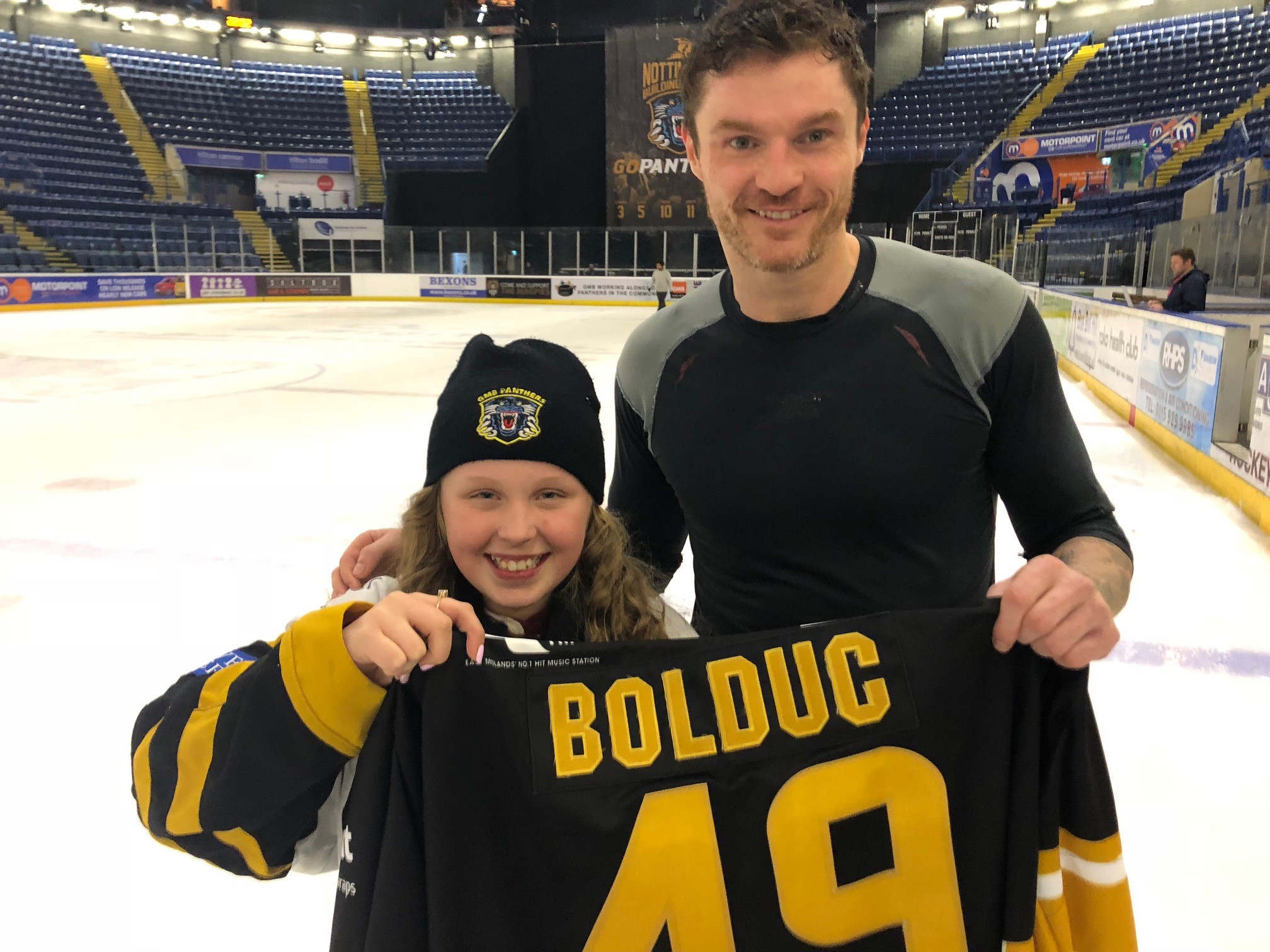 Annie Booker from Bilborough always buys a handful of tickets for the shirt off his back draw at every Panthers' home game.
On Friday night though she changed her routine "for no apparent reason" and bought JUST ONE ticket!
It turned out to be the winning number BUT we then found out that it wasa going to be daughter Libby Louise's 12th birthday the next day… so we gave the shirt (well Alex Bolduc gave the shirt) to her instead!
Happy birthday Libby!