SOHB Winner 02/12/18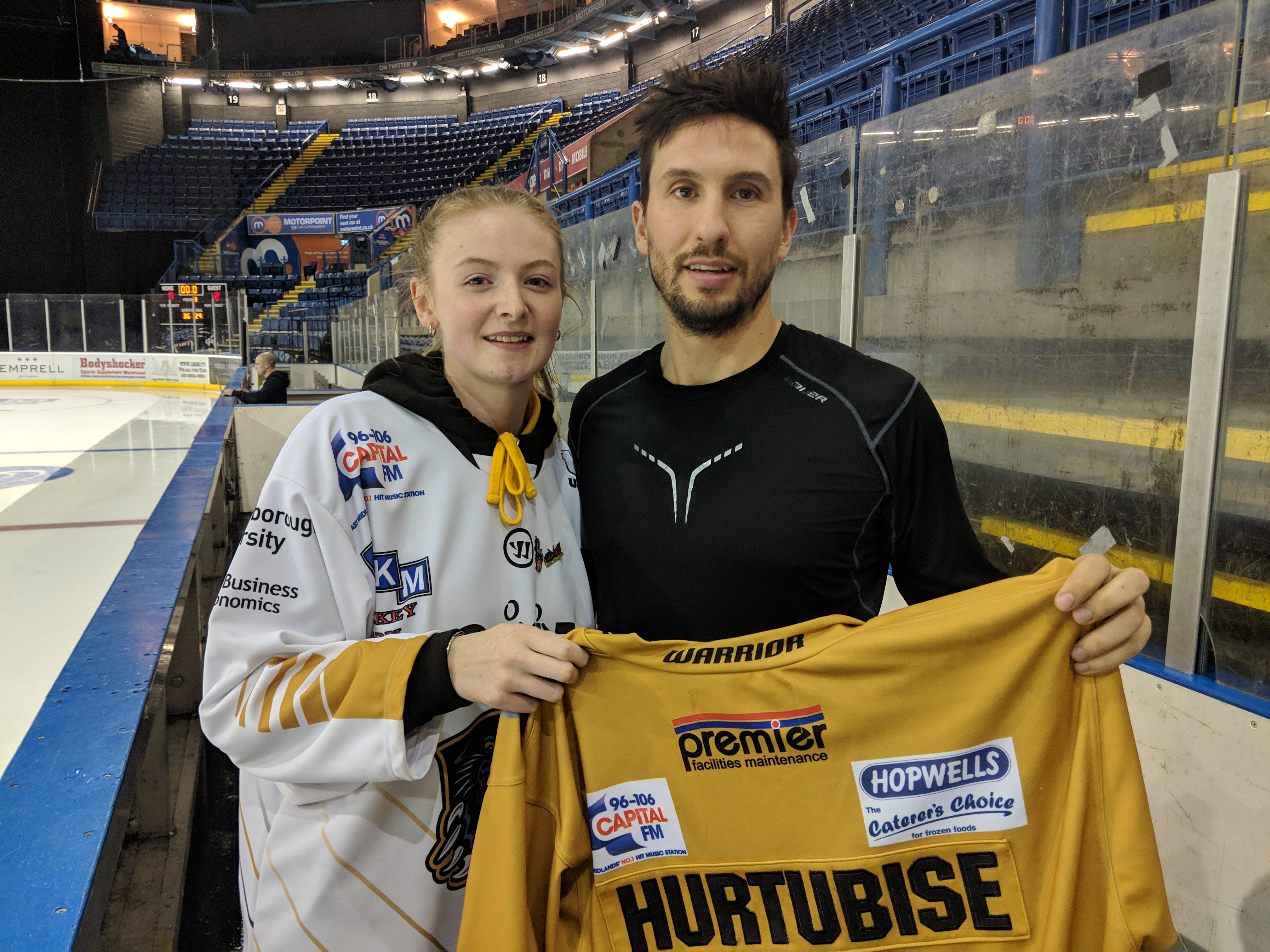 Panthers' fan Lucy had been buying 'Shirt Off His Back' raffle tickets regularly but after coming up unsuccessful every time she decided to give up... But tonight there was something in the back of her mind that told her she would win, so she went and got her SOHB tickets.
And you know what?
She only went and won the gold jersey of #21 Mark Hurtubise, who scored a rocket of a powerplay goal in the Panthers' 7-2 win over Glasgow, and was presented with her prize by the man himself outside of the Panthers' locker room.
There's a moral in that story, never give up on The Nottingham Panthers!
The Shirt Off His Back draw will be back in operation when the Panthers take on the Storm in the second leg of the Challenge Cup quarter final a week on Tuesday, prices for that game have ben slashed in ALL blocks to just £12, £10 and £8. Get yoour tickets to the game then enter the SOHB raffle, you've got to be in it to win it, and like Lucy you could be a winner with The Nottingham Panthers.