SOHB Winner | 03/03/19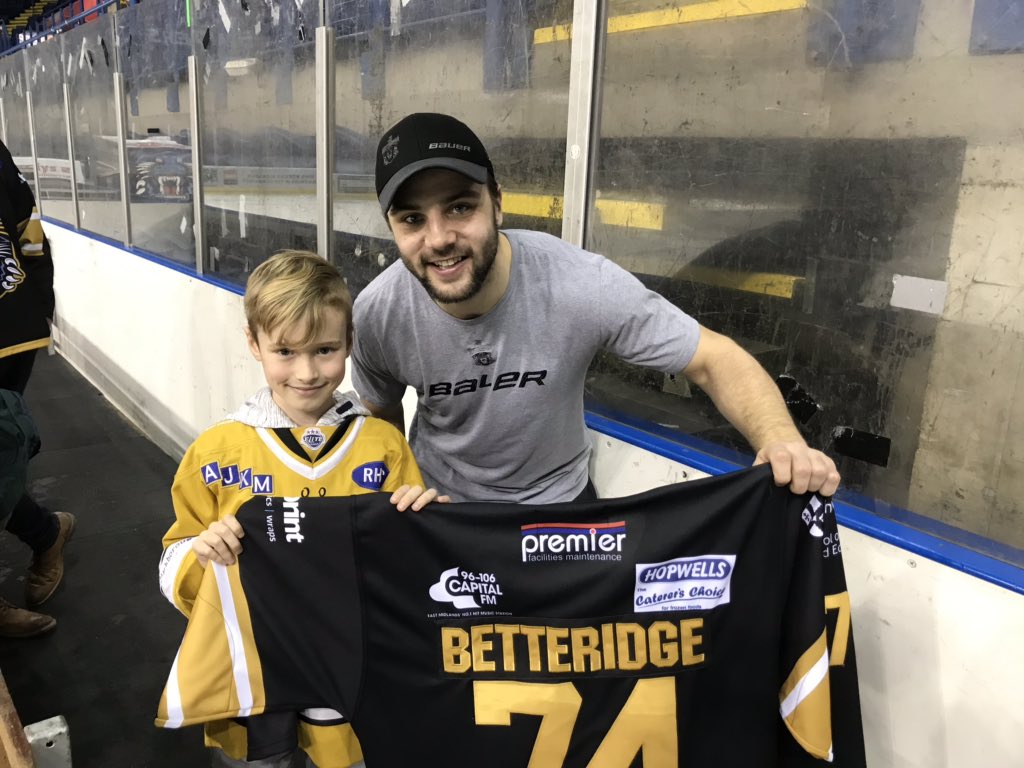 Nine year old Ollie MacFarlane, from Newark, has been a Panthers' fan for four years now.
He always comes with dad Al, and sometimes his sister, and normally buys his 'Shirt Off His Back' raffle ticket from the same seller. However, today they purchased their tickets from a different seller and it's safe to say it was a decision that paid off!
DJ Ken read out Ollie's number and he, along with dad Al, was taken down to the Panthers' locker room after the game to be presented with Ollie Betteridge's game worn jersey.
There'll be another jersey up for grabs next week so get your tickets and, like Ollie, you could be a winner with The Nottingham Panthers.