SOHB Winner 05/01/19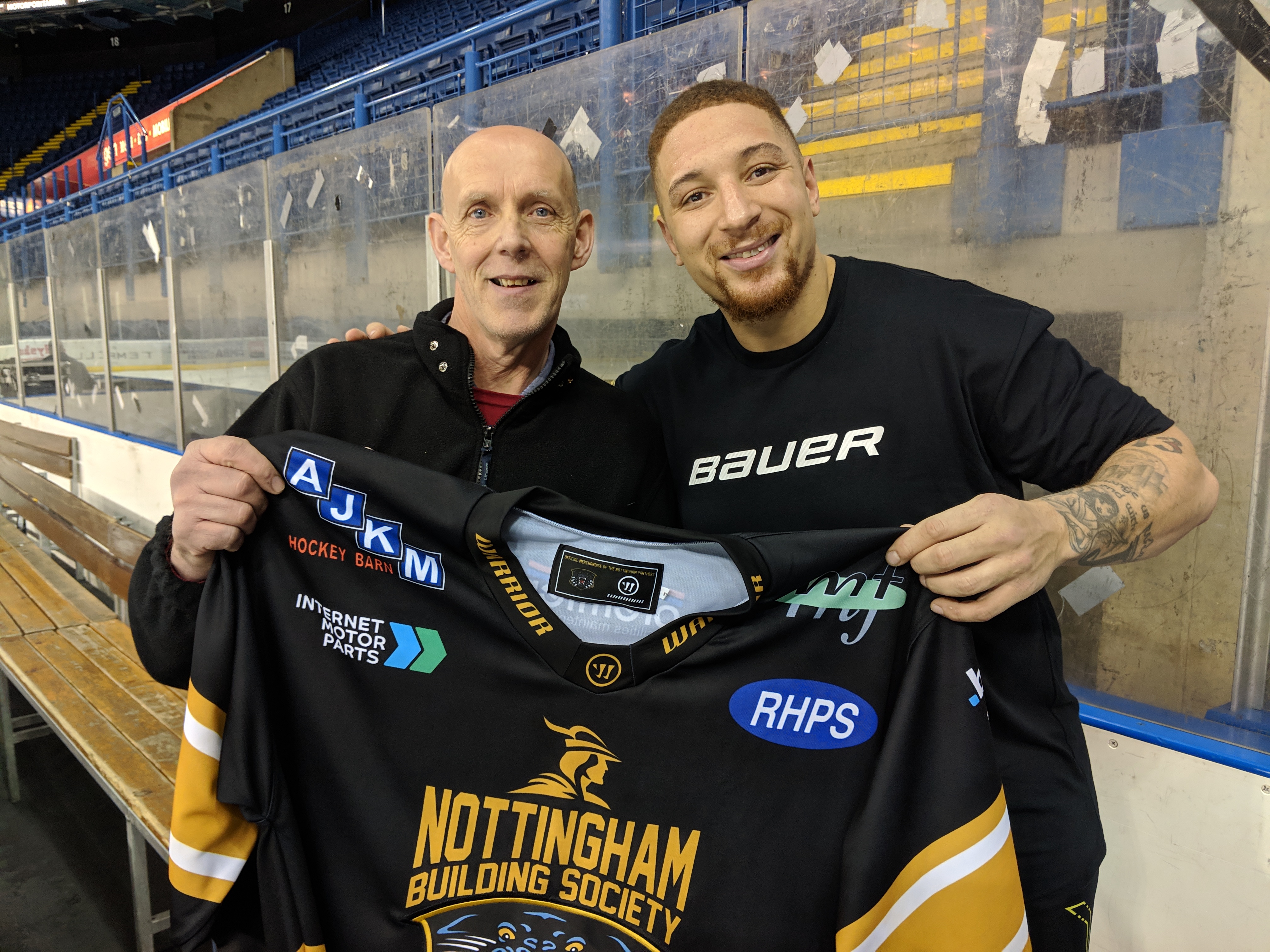 Michael Longdon from Bingham has been a Panthers' fan for around 10 years now. He got his first taste of ice hockey after a cancelled Meatloaf concert led him to being offered tickets to a Panthers game as a replacement.
He's never owned a Panthers' jersey before and today was the first time he'd ever purchased a 'Shirt Off His Back' ticket... AND HE ONLY WENT AND WALKED AWAY WITH THE DEBUT JERSEY OF CHRIS STEWART!
Michael came down to the locker room to be presented with the jersey by Chris after the game and was never happier about missing that Meatloaf concert all those years ago!