SOHB Winner 08/09/18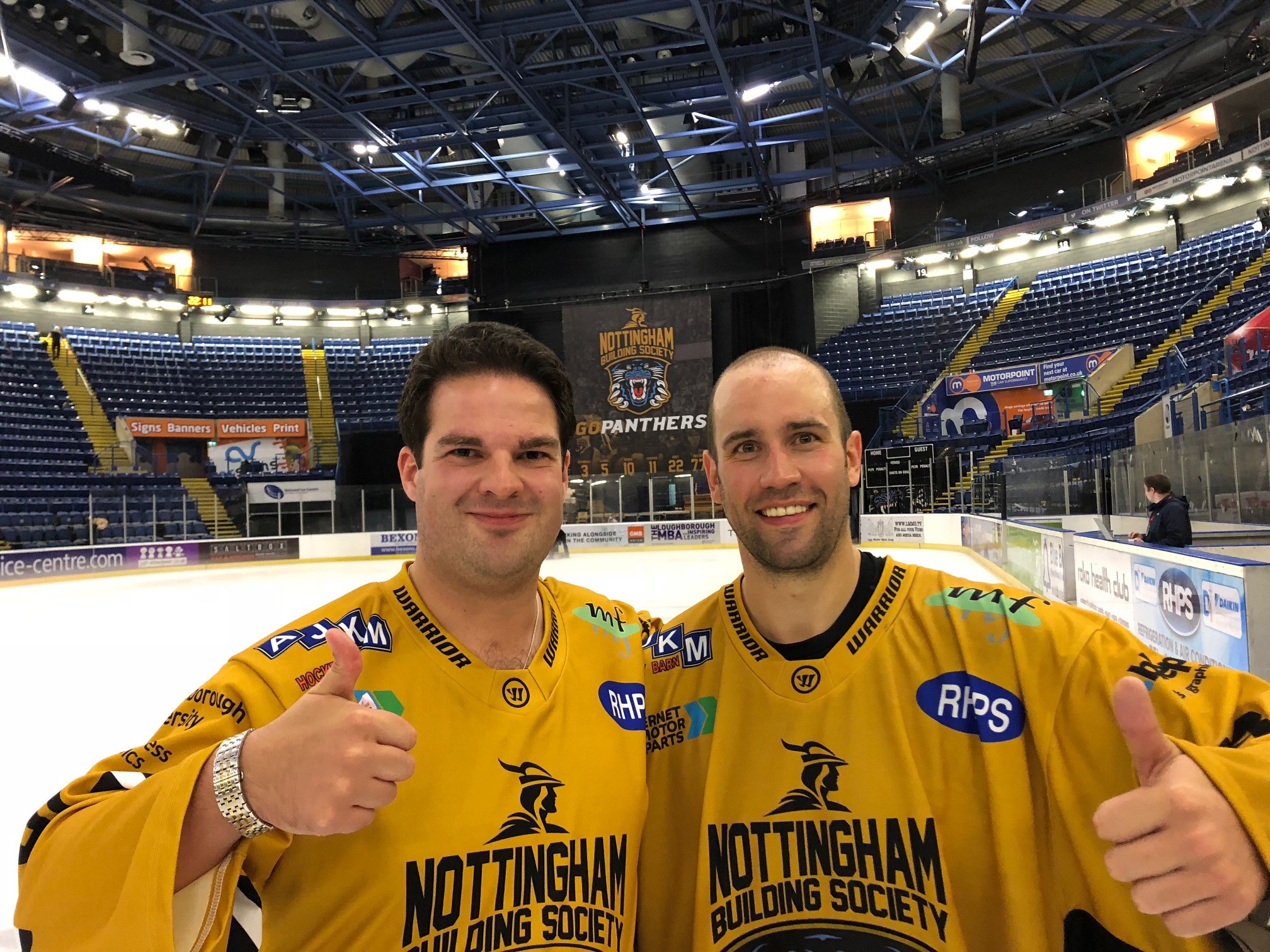 Tim Turner from Derby has been a fan for more than ten years and has always bought tickets for the shirt off his back raffle without success….until now!
Michael Garnett back-stopped the Panthers to a 2-1 victory in their league opener against Manchester on Saturday night making 24 saves on 25 shots against his goal.
Tim came to the game in a Pither replica shirt but left with a soaking wet new prized possession in the shape of #34's game worn jersey.
Tim said after realising he'd won the netminder's shirt he couldn't believe it and as he walked round the corridor towards the home locker room to collect his prize he further admitted he "felt like an excited ten-year-old".
Congratulations Tim from everyone at the Panthers.