SOHB Winner 11/12/18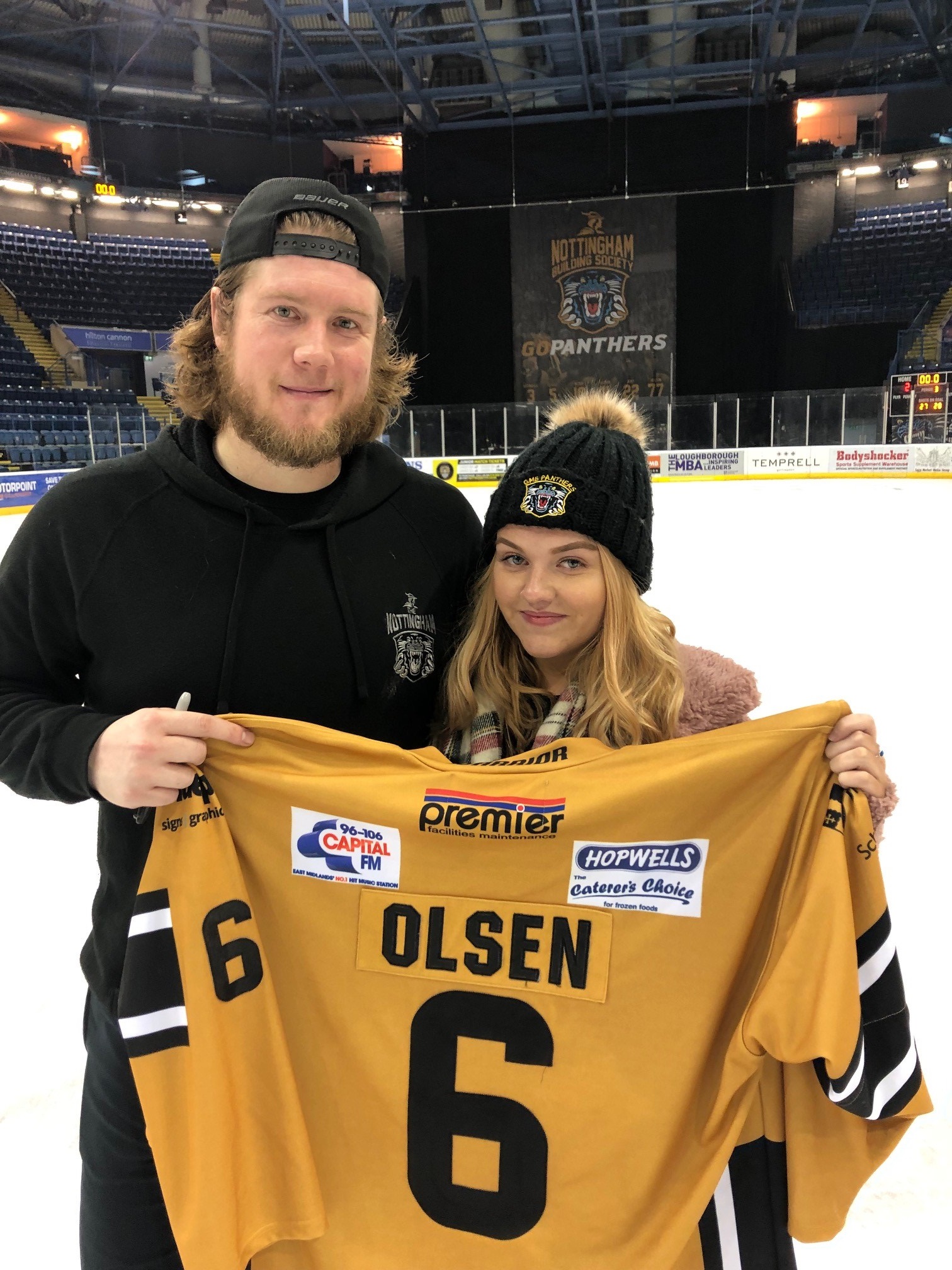 Mansfield based Panthers' fan Rebecca Owen met up with Dylan Olsen Panthers went through in the cup to the semi-finals after claiming the prize in the latest shirt off his back draw.
Rebecca always buys a ticket for herself but the winning number wasn't actually hers.
A friend had a handful of tickets including the winning number and was about to throw the winning ticket away by mistake…luckily her brother spotted what was happening and the friend passed the winning ticket over to Rebecca.
There'll be another draw at Friday's important league game against Dundee (7.30pm). Good seats are still available and fans will be able to pay on the door to see the action.