SOHB Winner 12/01/19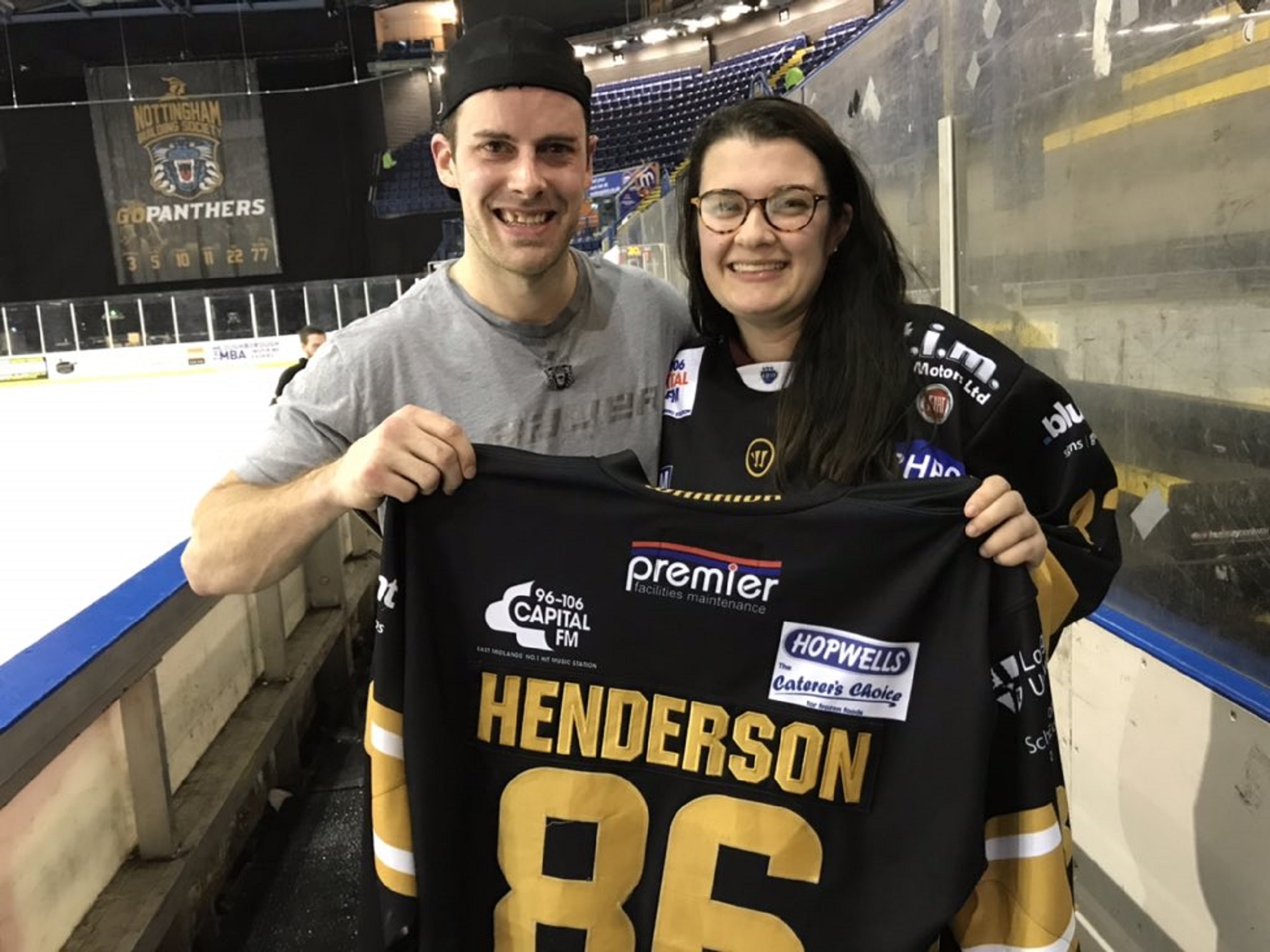 Panthers fan Charlotte Greenley gets to games when she can as she lives in Lincoln, and tonight's game against the Storm marked her first visit of the season to the Motorpoint Arena to watch The Nottingham Panthers in action.
Whilst the result on the ice didn't go the way anyone wanted Charlotte struck gold off the ice! She managed to snag Hendo's gameworn jersey in the 'Shirt Off His Back Raffle' using her 'ten SOHB tickets' per game strategy!
Congratulations Charlotte!
There'll be another jersey up for grabs at the next home game on January 26th when the league leading Cardiff Devils roll into town, you've got to be in it to win it so make sure you get your tickets from the sellers around the arena!