SOHB Winner 14/02/19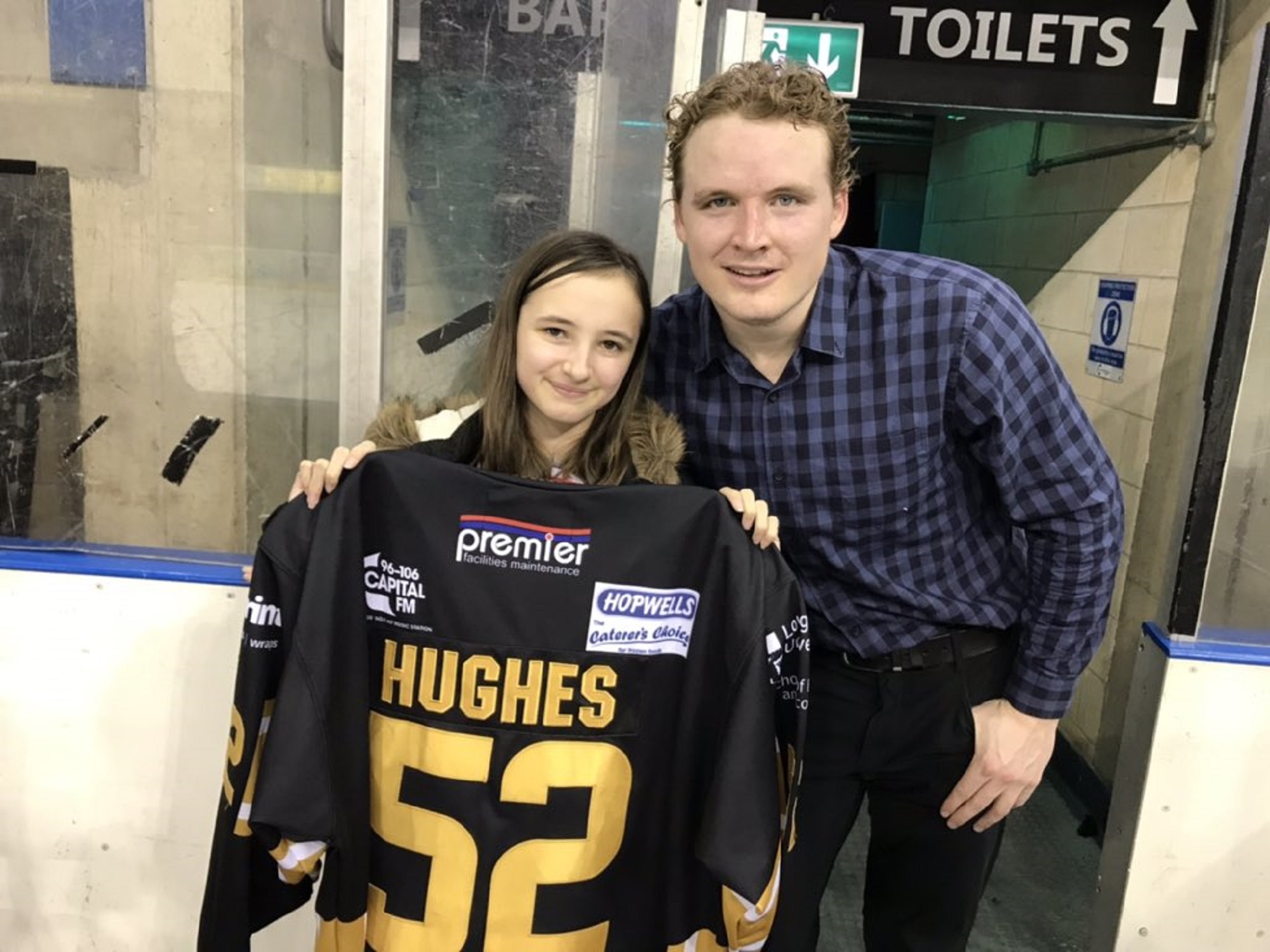 14 year old Ella from Bullwell has been a Panthers' fan for five years now.
In all those years she hasn't been able to pick a favourite player as 'you can't pick all of them.'
Well after winning Tommy Hughes' game worn jersey after the Challenge Cup Semi-Final on Valentines Day, and meeting the defenceman after the game outside the Panthers' locker room, she might now have found her favourite!
Ella and her dad always get their 'Shirt Off His Back' tickets as soon as they get to the arena, however, today they decided to get just the one ticket instead of their usual five.
The seller told Ella that she only needed the one ticket and the rest, as they say, is history.