SOHB Winner 14/12/18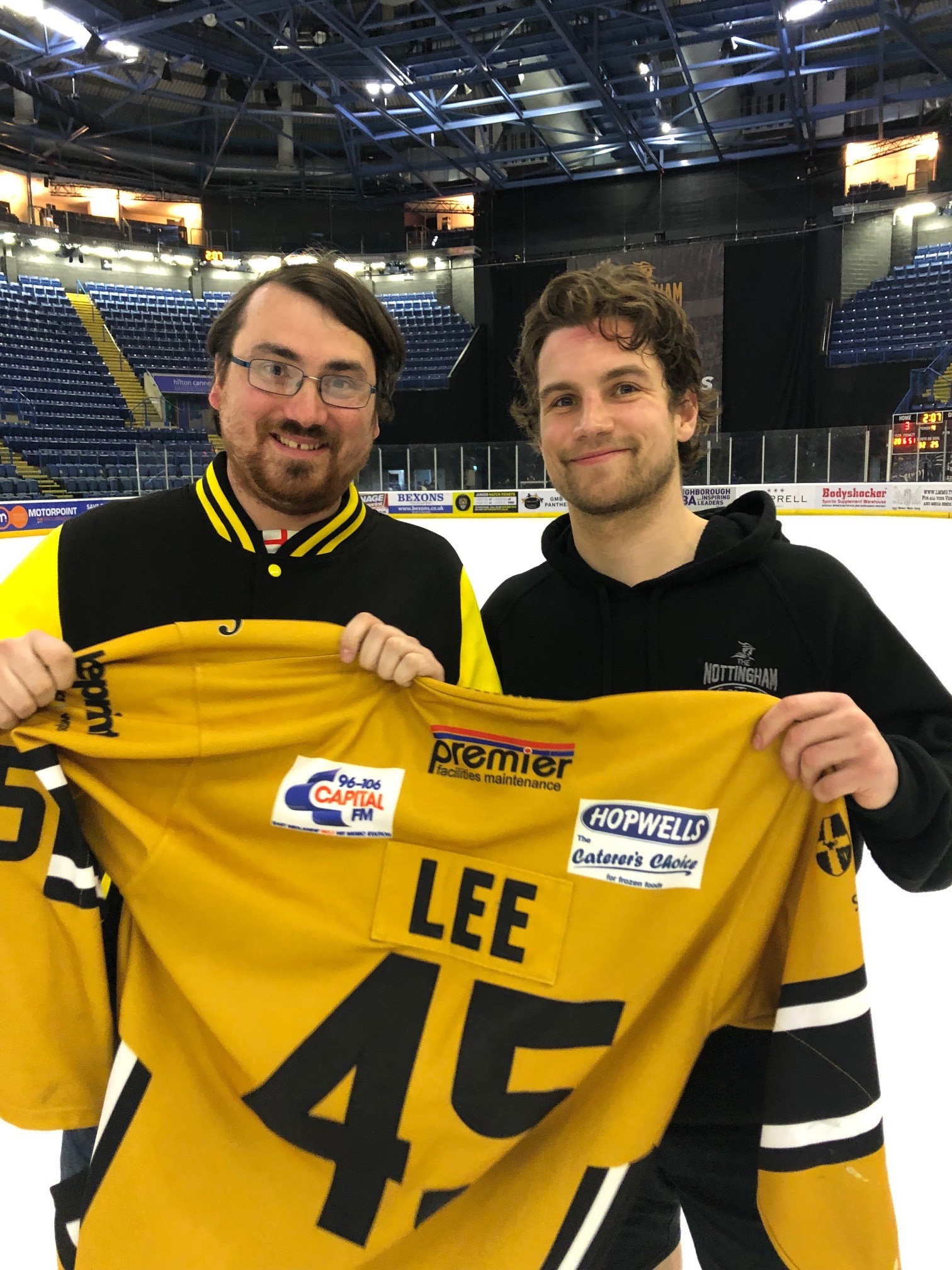 Joe Foxon is a long standing ice hockey fan, starting his spectator career in Hull with the Stingrays. When they went bust he didn't have a team to watch but he later moved with work to Nottingham and he started watching his favourite sport again and became a Panthers' fan.
As such he always buys a ticket for the shirt off his back draw and on Friday he won... what did he win... the shirt of Steve Lee, another former Hull resident, and a player admired and respected by Joe.
The shirt off his back raffle is back on Sunday when fans have a chance to win Jaynen Rissling's shirt at the vital league game at home to Guildford which faces off at four o'clock. Good seats still available, you will be able to pay on the door.