SOHB Winner 16/02/19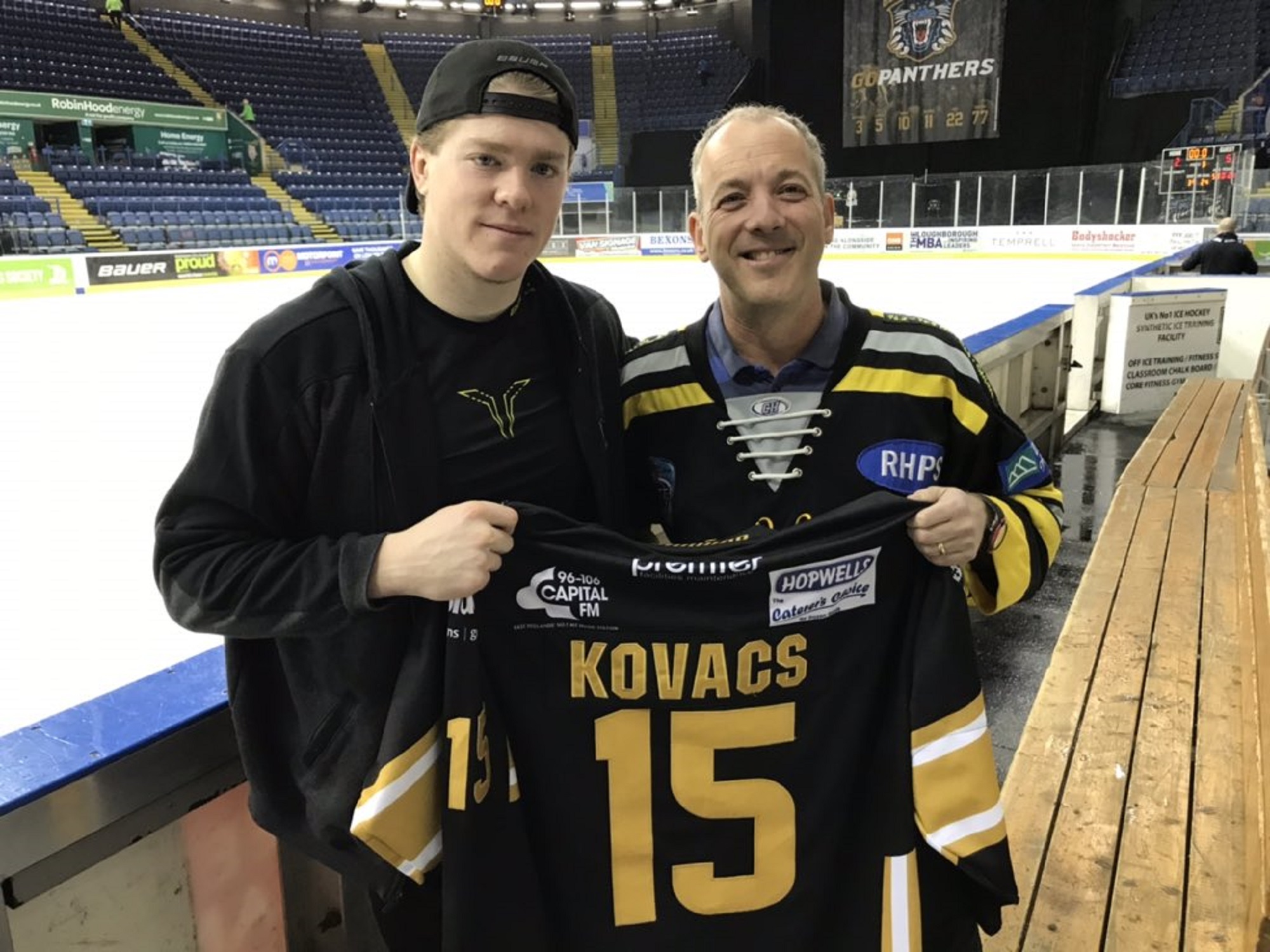 Andy Stretton, from Beeston, has been a Panthers' fan for 24 years now and he only ever wears black jerseys.
He also only ever buys black jersey and he only buys 'Shirt Off His Back' tickets when there's a black jersey up for grabs.
When he saw Kovi's black jersey was on the line at the game against the Steelers he didn't hesitate to find a seller as soon as he got to the arena.
As it turns out getting in their early paid dividends for Andy when ticket number 0007 was announced by DJ Ken over the tannoy system, and after the final hooter he was taken down to the Panthers' locker room to be presented with his prize by Justin.