SOHB Winner | 16/03/19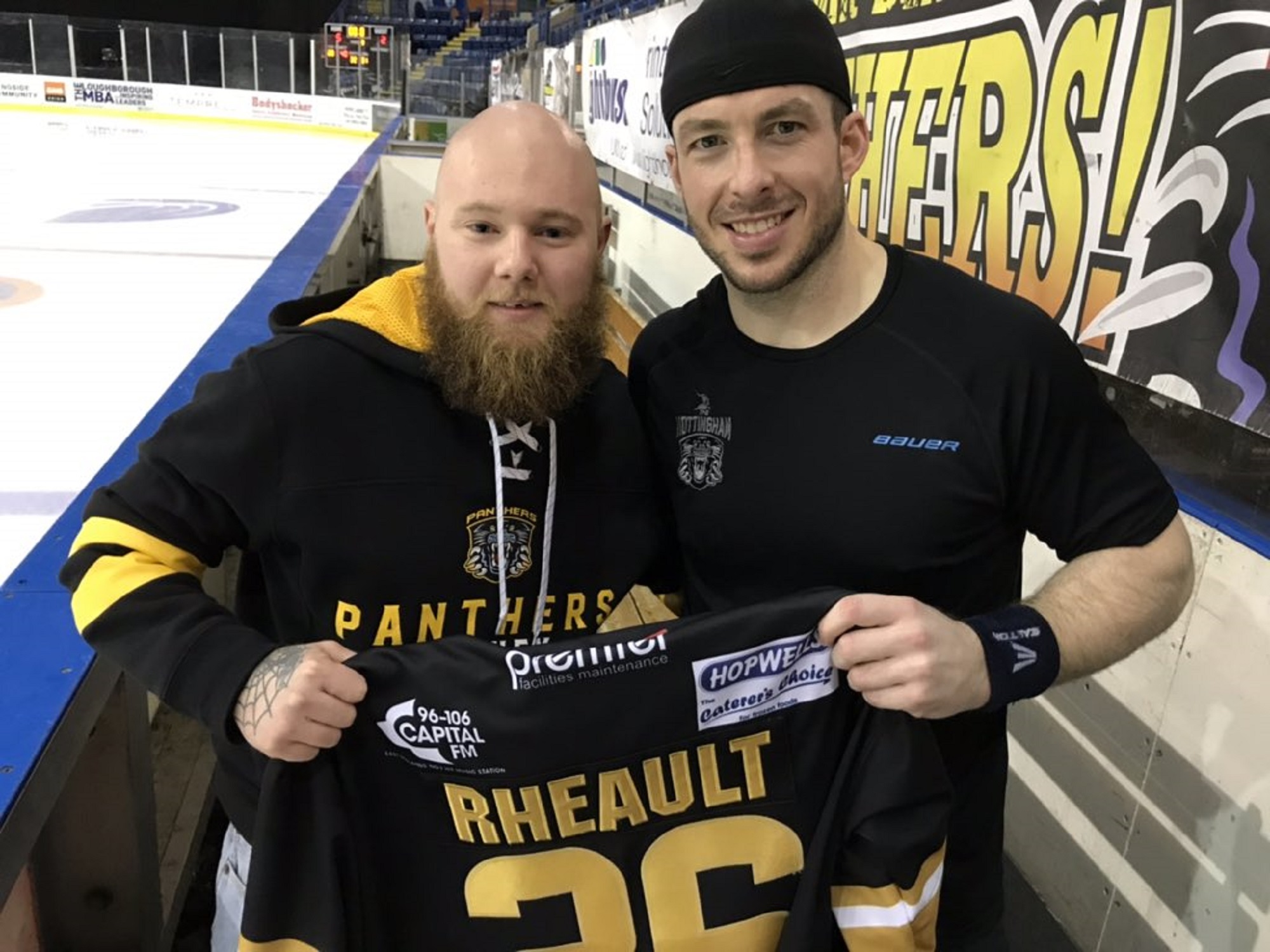 Matthew Ackerman has been a fan of The Nottingham Panthers for a couple of seasons now but had never purchased a 'Shirt Off His Back' ticket... until tonight.
He travels up from Bristol to see the Panthers in action due to his girlfriend being from Derby, when he first got into ice hockey he had to choose between Nottingham and Sheffield and he chose the black and gold of The Nottingham Panthers.
When he saw Jon 'Showtime' Rheault's jersey was up for grabs he decided to enter the 'Shirt Off His Back' raffle for the first time and purchased six tickets, and DJ Ken only went and read out one of the six as the lucky!
After the final hooter Matthew was escorted down to the Panthers' locker room and was presented with the jersey, game worn and sweaty, by Jon!