SOHB Winner 18/08/18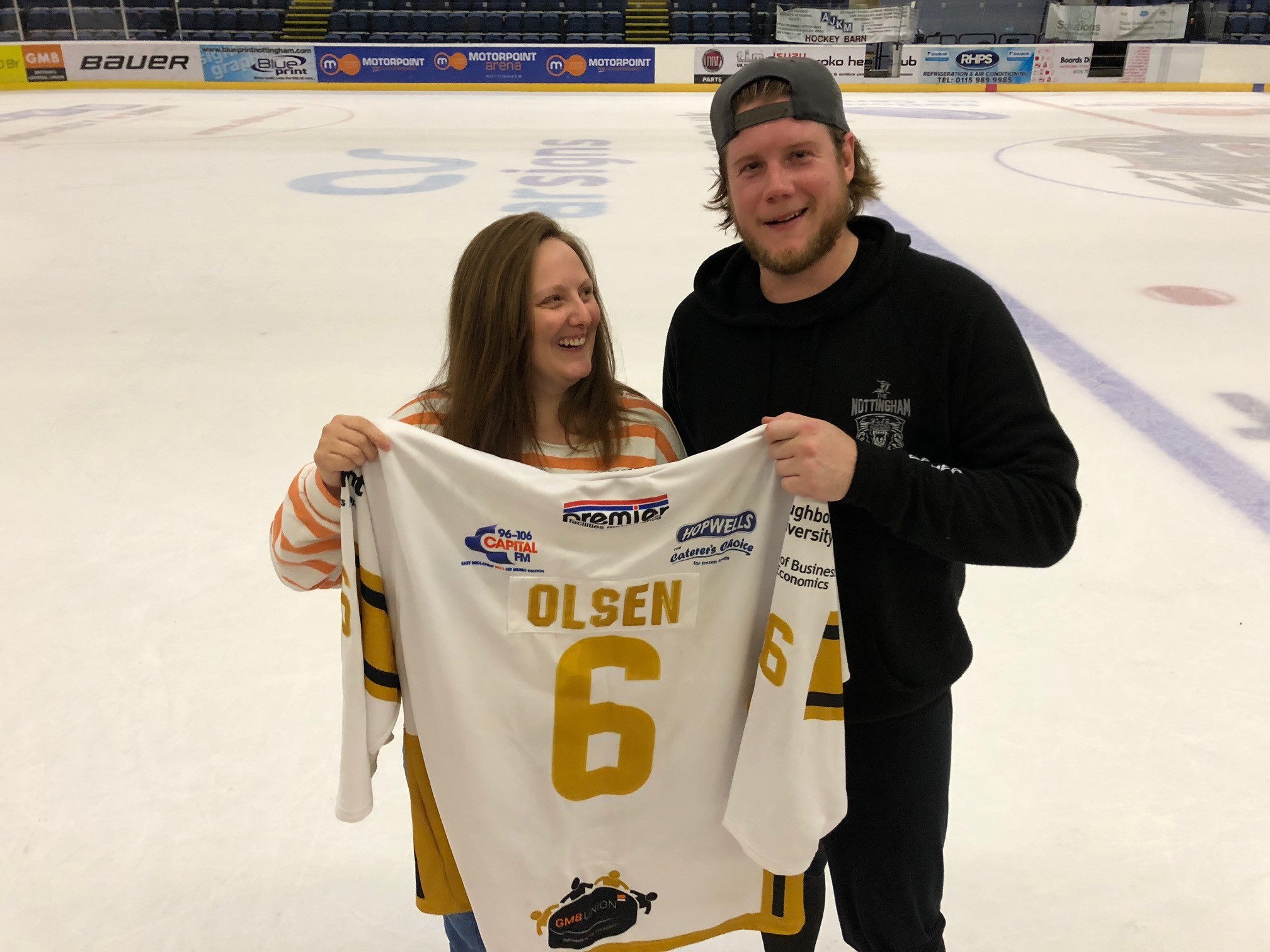 Ten years a Panthers' fan Jacqui Beesley from Nottingham went home with Dylan Olsen's shirt after the win over Dresden on Saturday night.
She's never won before and buys tickets alongside her friend and fellow fan Elaine, who had the next number along from the winning ticket.
So Jacqui had pipped her to the winning number and while she was smiling in the picture with Dylan we hear Elaine was frowning upstairs in the arena.
Elaine has another chance to win along with everyone else on Sunday when Mark Hurubise's shirt will be up for grabs in Sunday's draw at the game against Fischtown.