SOHB Winner - 20/02/19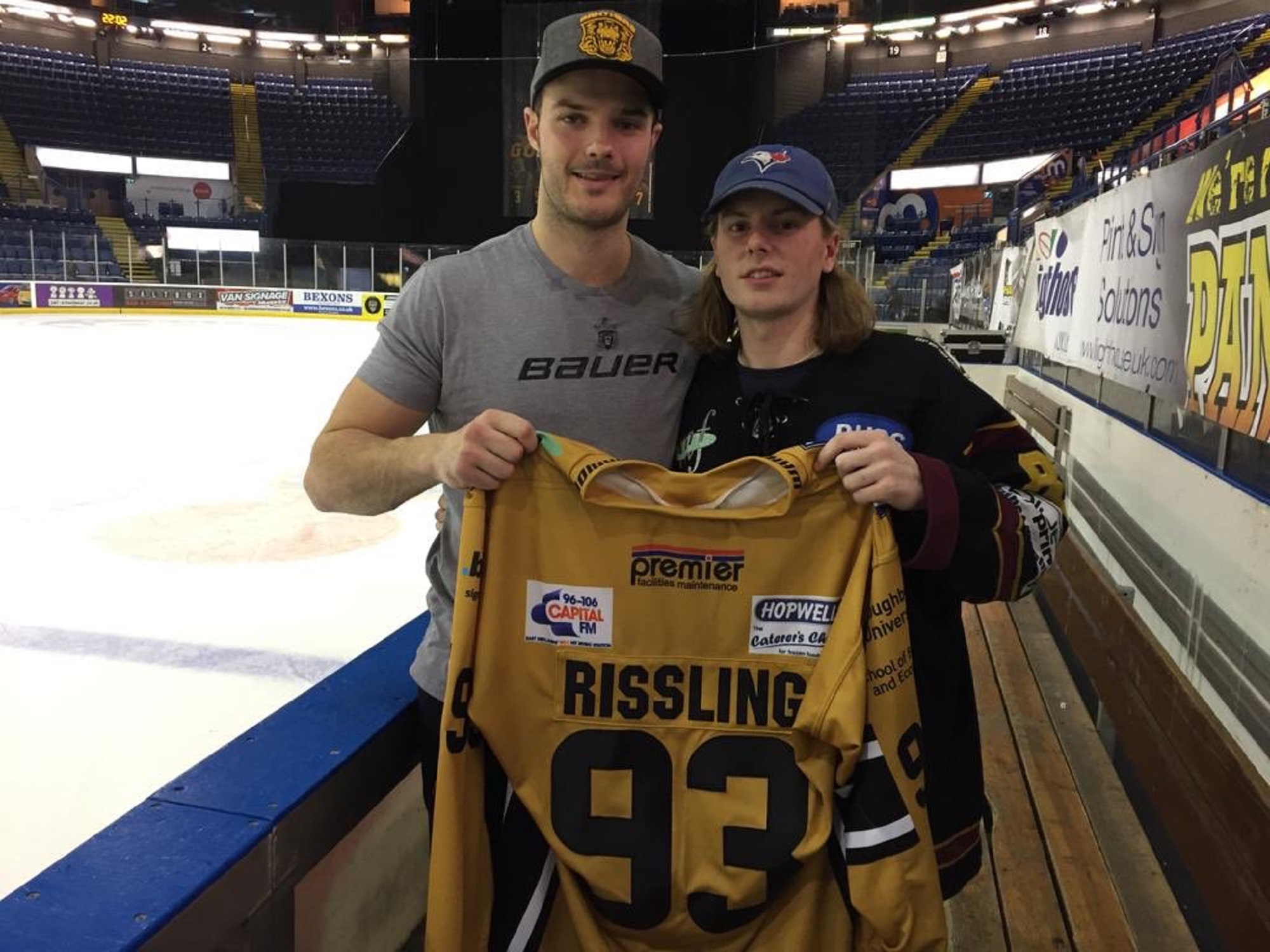 Jaynen Rissling returned to The Nottingham Panthers line-up last night and 21 year old Alex Wyatt, from Nuthall, scooped his jersey in the Shirt Off His Back raffle.
His first season as a Panthers' fan was during the Grand Slam season in 12/13 and he's been a season ticket holder ever since.
Alex doesn't buy SOHB tickets very often but when he does his tactic is to buy three and was quite surprised when DJ Ken read out his ticket number as the winner!