SOHB Winner 26/01/19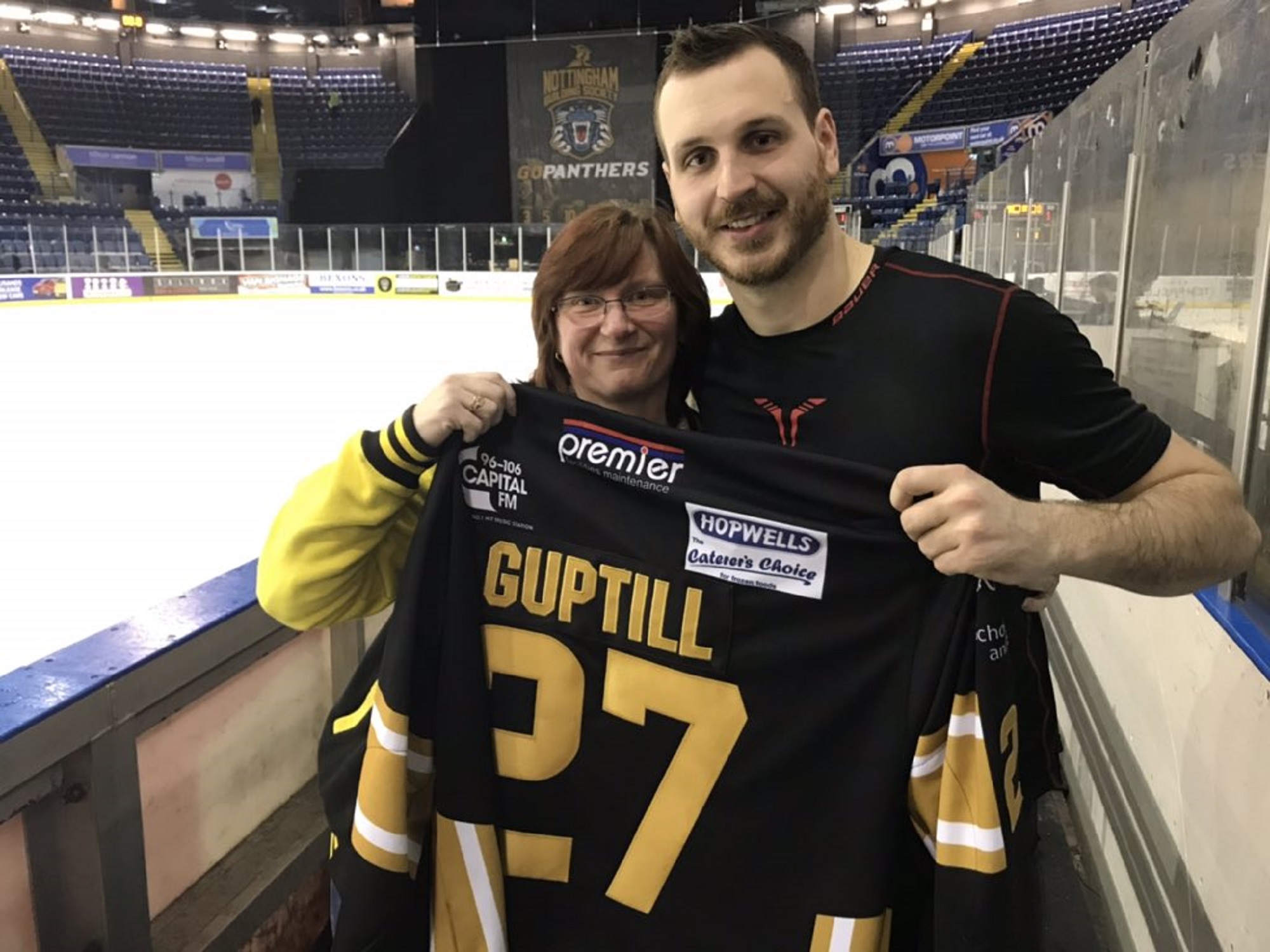 Helen Kellam from Clifton has been a Panthers' fan for over 15 years and a season ticket holder for over ten of those 15 years.
She won the jersey of Ollie Betteridge in a 'Shirt Off His Back' raffle last season and she struck for the second time on Saturday as she once again won the raffle, after buying her tickets from the same seller from her previous win, and was presented with the jersey by Alex Guptill, who picked up an assist on the opening goal of the night by Jon Rheault, outside the Panthers locker room after the game.
Helen also purchased her Playoff Finals tickets and is hoping to see the Panthers at the Elite League showcase in April.
There will be another jersey up for grabs next week against Milton Keynes and you've got to be in it to win it, like Helen, so get your tickets from the sellers around the arena!