SOHB Winner 28/10/18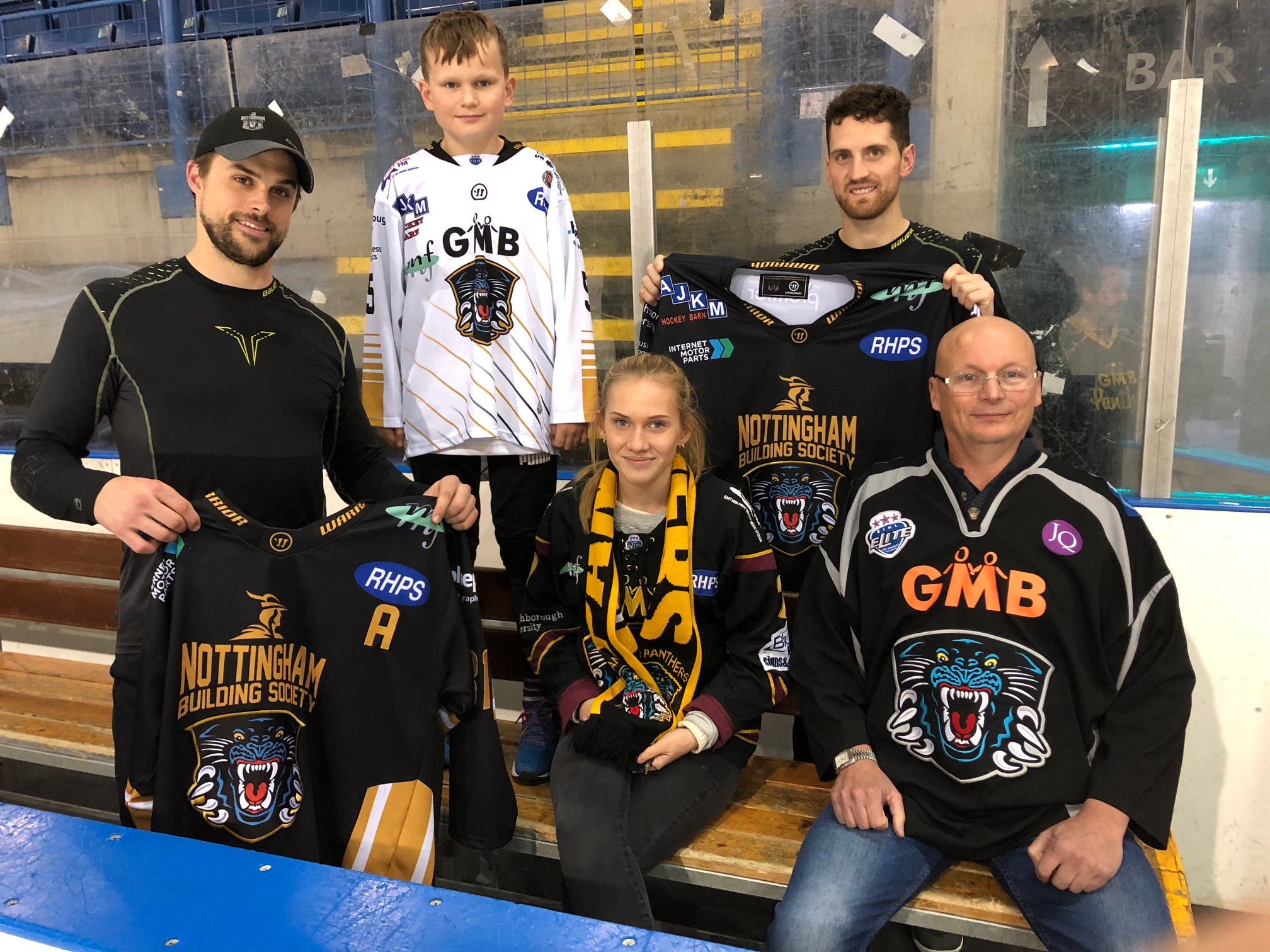 We had two shirt off his back prizes to hand over after the Belfast game.
Arthur Gidlow from Cotgrave always buys a ticket but has never won before but he scooped Brett Perlini's shirt in the actual draw for Sunday's game…meanwhile, 11-year-old Liam Baxter from Melton Mowbray was on hand with his big sister Charlotte to collect his prize from the previous home game when he won Luke Pither's shirt but wasn't feeling well and missed out on the winner's trip to the locker room to collect his prize.
We figured it wouldn't be right to give him the shirt from the game where his number came out of the hat because that had been washed and laundered, so he got Luke's shirt from Sunday's game instead…complete with sweat!