SOHB Winners 31/12/18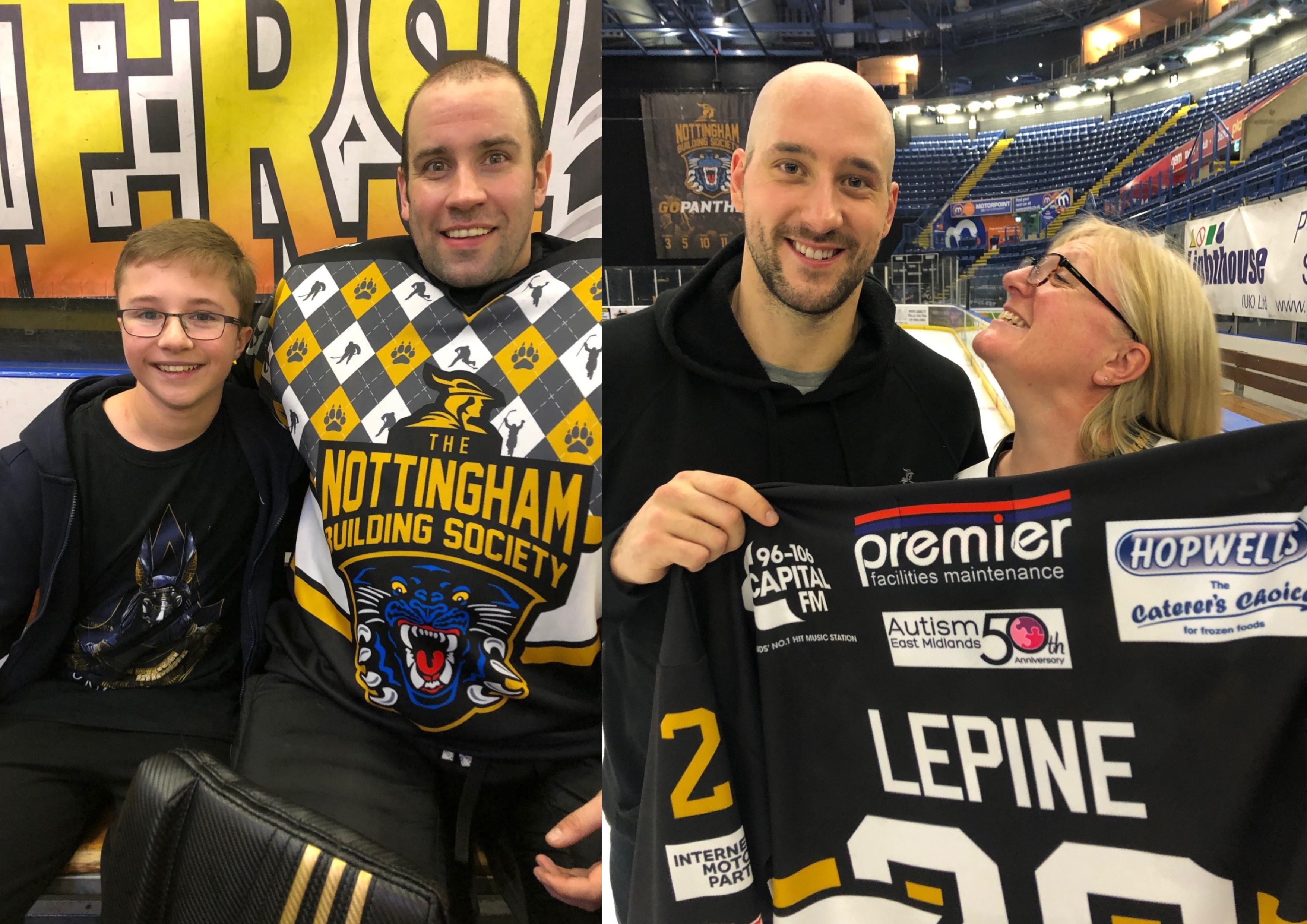 Twelve year old Reece Adams, who has been coming to Panthers games since he was six-months-old, borrowed a quid from his mum and used it to buy the winning ticket for Michael Garnett's shirt at the Coventry game. He's never won before but the youngster from Long Eaton was thrilled to win this time around.
Meanwhile, Emma Keens from Tollerton watched hockey in the old stadium but stopped coming for several years. She started following the team again a couple of seasons ago and on New Year's Eve she was our other shirt winner and got to meet her favourite player, Gui Lepine!
Husband Nick was devastated to miss out on the trip to the locker room but he'd gone off to find his apparently lost wallet, we hope he found it whilst his wife was meeting Gui and picking up her raffle prize from a ticket bought with hubby's money!