Special price offer on launch day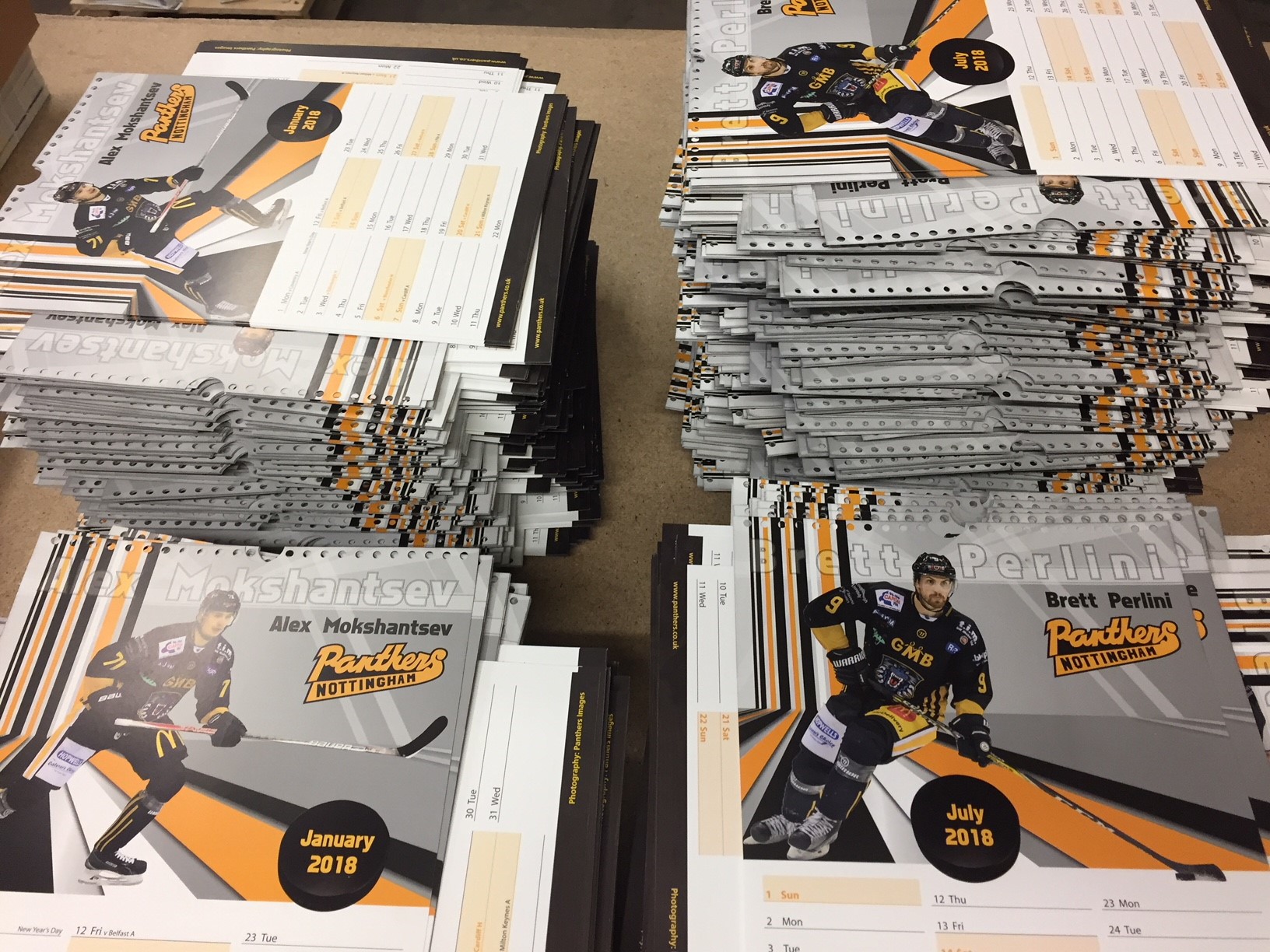 The GMB Nottingham Panthers 2018 calendar and the new yearbook JUST CHAMPION, which includes a big behind the scenes exclusive on the Champions Hockey League adventure, have both gone to print and will be ready for launch day – Sunday November 26th!
The players and coaches will be on hand after the home game against Fife to customise your calendars and yearbooks, and there's a special opening day offer of both for £20!
Profits from the calendar sales will go to this year's chosen Panthers' charity – The Nottinghamshire Hospice.
The yearbook features all the current squad, a review of last season, all the stats from 2016-17, last year's awards winners and a massive CHL feature packed with exclusive insights.
The book is £12 but reduced if bought in conjunction with the calendar on launch day.
The signing session will take place on the concourse under Block 19 as soon as possible after the game against Fife.
The two-in-one calendar features your favourite players in stunning action mode on one side, and as an alternative there is a collection of beefcake shots on the other side too.
It's always been a popular seller and could sell out again this year.
LAUNCH DAY IS SUNDAY NOVEMBER 26th
SEE YOU THERE!