Steve Lee's testimonial date announced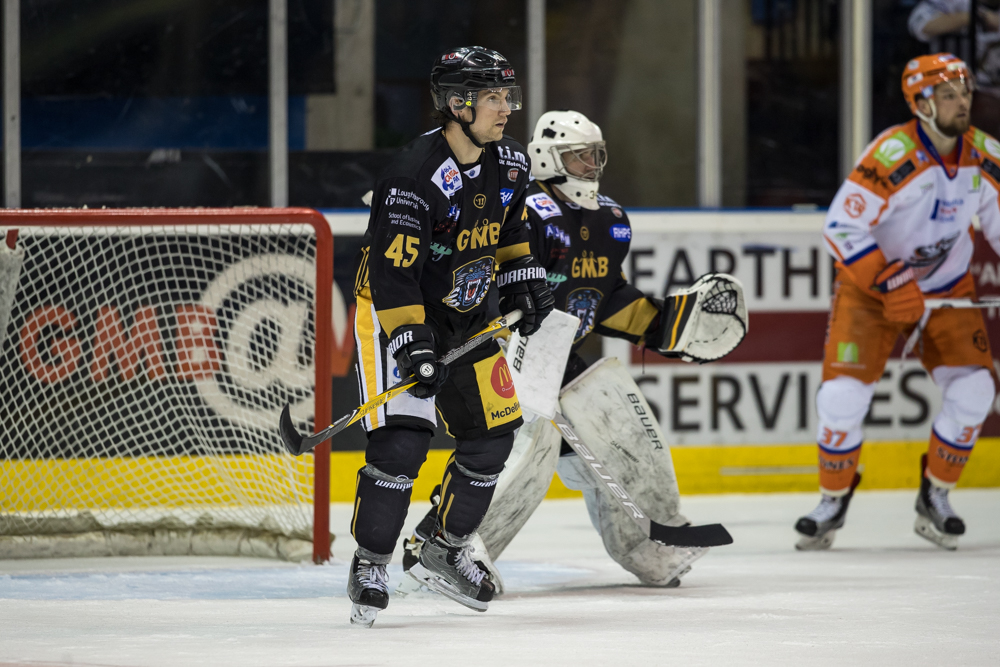 Steve Lee's testimonial game, organised by his testimonial committee, will take place on Tuesday 30th October at the Motorpoint Arena Nottingham (7:30pm).
The SL45 All-Stars tournament, featuring past and current EIHL players, will have an exciting twist.
The format will see four teams play each other once in a round-robin group, with the top two teams progressing to the final.
There will be an NHL-style draft ahead of the night to select each roster and supporters will be able to bid to be part of the coaching staff and management of each team.
The four rosters will have a coach, assistant coach, general manager and equipment manager position – and details on how to bid for these will be announced on the SL45 website here.
The draft will take place the night before the game on Monday 29th October at the Steve Lee Testimonial Dinner – and more details on that night will be confirmed soon.
Lee said: "It is going to be a great night and I thought we would do something different and make it exciting for the fans.
"It will be lots of fun but also it will create some rivalry between the four teams.
"I am really looking forward to the night and I am excited to get supporters involved in the night.
"The chance to be part of the coaching and management of each team will give them a fabulous insight into the game."