Strachan on Panthers Radio - 21/10/18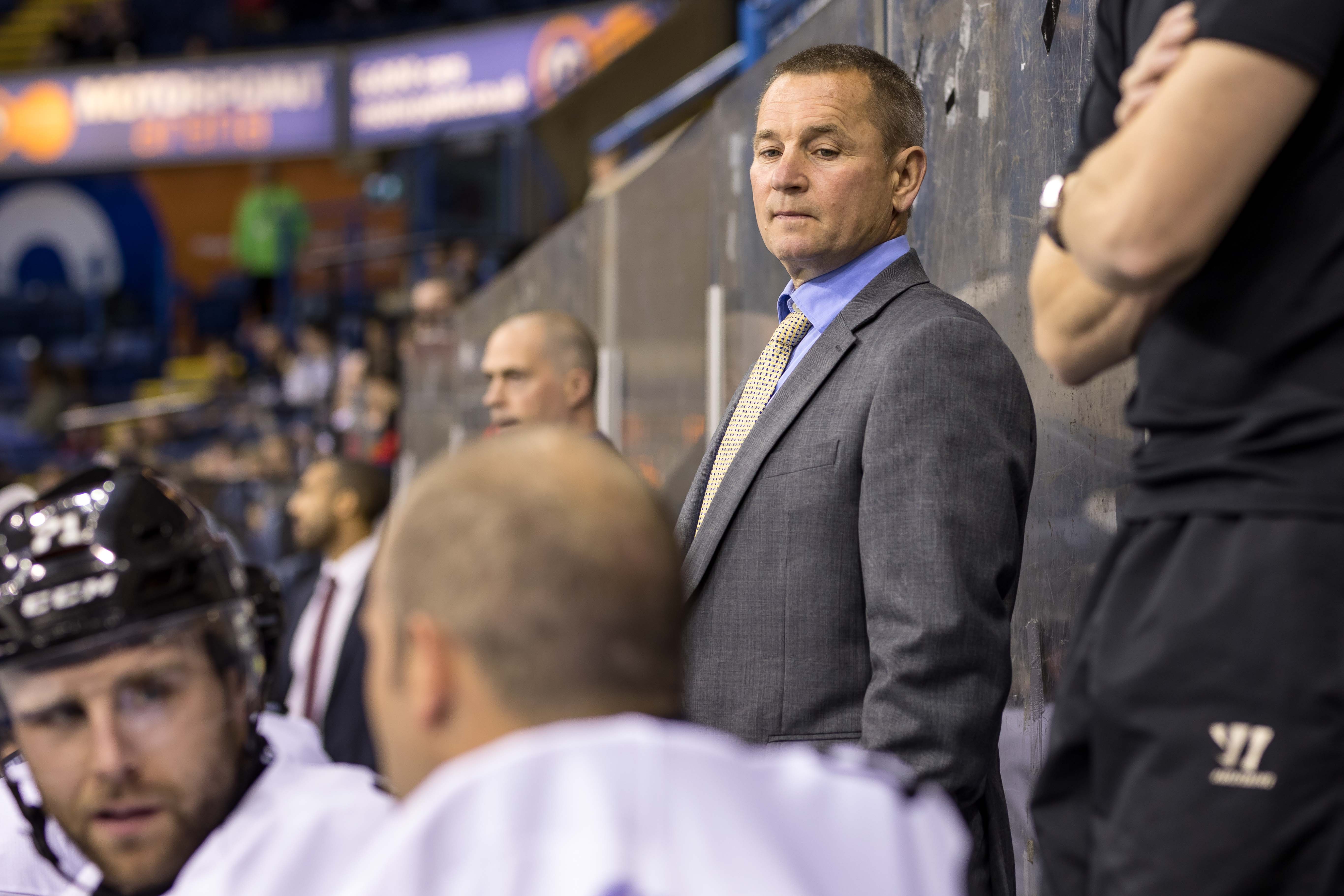 THE NOTTINGHAM Panthers came out of Sunday's hard-fought encounter with two points after a super sudden-death winner in overtime from new signing Alex Bolduc.
Captain Gui Lepine battled for the puck on the left boards and sent Mark Hurtubise forward with Bolduc on a two-on-one. A sweet pass teed up the recent signing for a one-timer to clinch the extra point.
Head coach Rich Chernomaz was assigned to the stands by league officials for his reaction to the second period calls on Saturday night in Fife so assistant coach Rick Strachan took charge of the bench. Kevin Henderson didn't play (hurt), Michael Garnett came back in goal, Tyler VanKleef iced and Alex Guptill was a healthy scratch.
Stand-in coach Strachan spoke exclusively to Panthers Radio with Xynomix after the game. He said he was happy to get through the goalless first period which is always difficult on a three-in-three trip, the side grew in strength after opening the scoring in the second and although they were clearly tired they stuck to the plan in the third and it was a great first goal from Alex Bolduc in overtime.
Hear him now, just click on the Radio Buzz link.
Panthers are in home ice action against Belfast on Sunday at four o'clock. Tickets now on sale.