Strachan on Panthers Radio - 22/02/19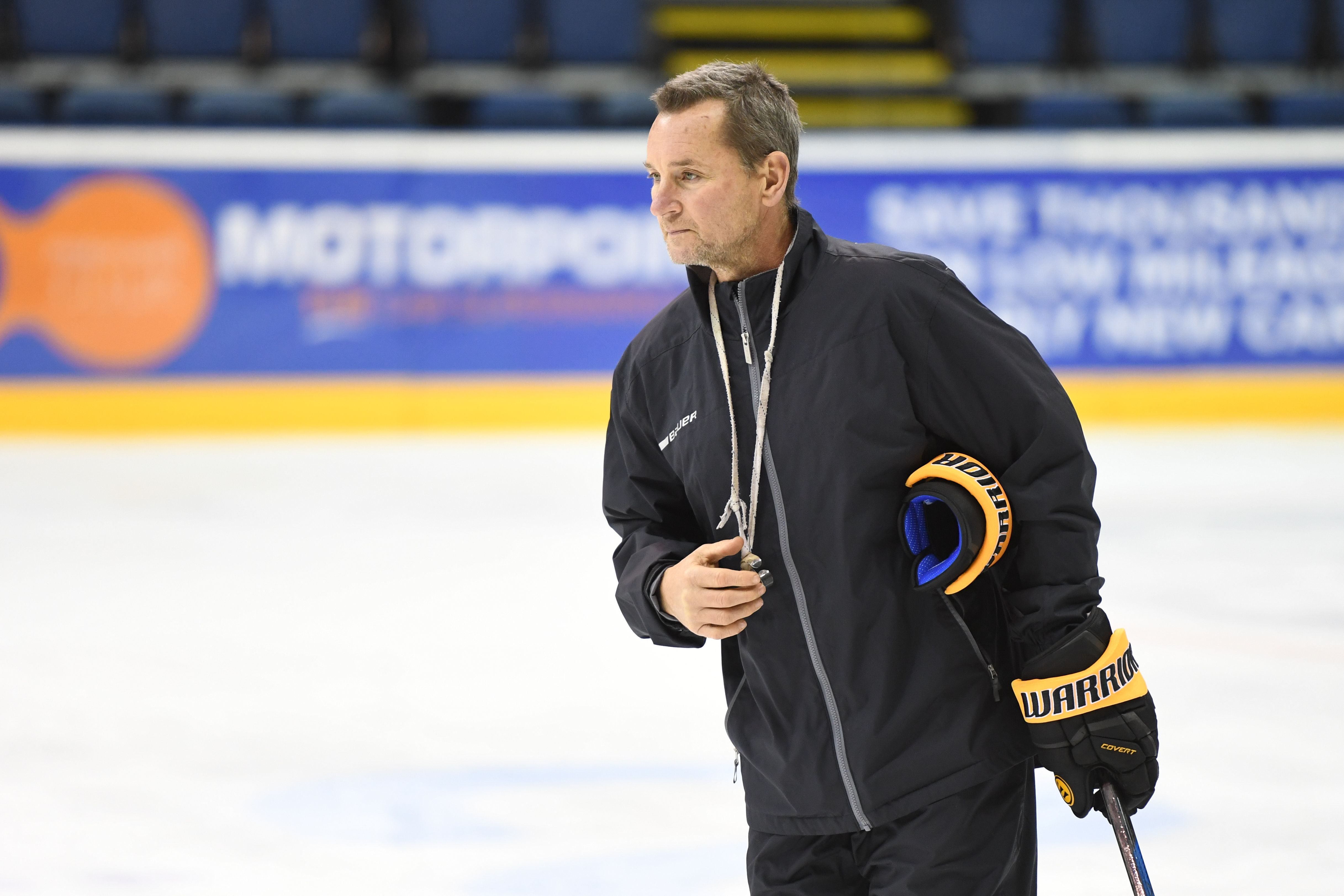 "We will turn this around. I can guarantee you we're going to turn this around and we're going to make the fans of The Nottingham Panthers happy."
Rick Strachan sat down with Panthers TV, with the GMB, earlier today but due to some technical gremlins (the record button on the camera not being pressed) the interview is brought to you on Panthers Radio, with Xynomix, as the audio was recorded independently.
He looks back on the 36 days since stepping behind the Panthers bench as the Head Coach and breaks down some of the key games in that period whilst offering his summary on his time in charge.
Rick also speaks about his coaching style, saying that he may be calm and composed on the bench but that stern, and blue, words or bin kicking are certainly exchanged behind closed doors when the situation calls for it.
The Panthers' Head Coach also has a message for the fans as we enter the stretch run of the season with just six home games, nine in total, remaining in the 18/19 regular season.
Hear him through the link in the Panthers Radio section.