Strachan on Panthers Radio | 26/03/19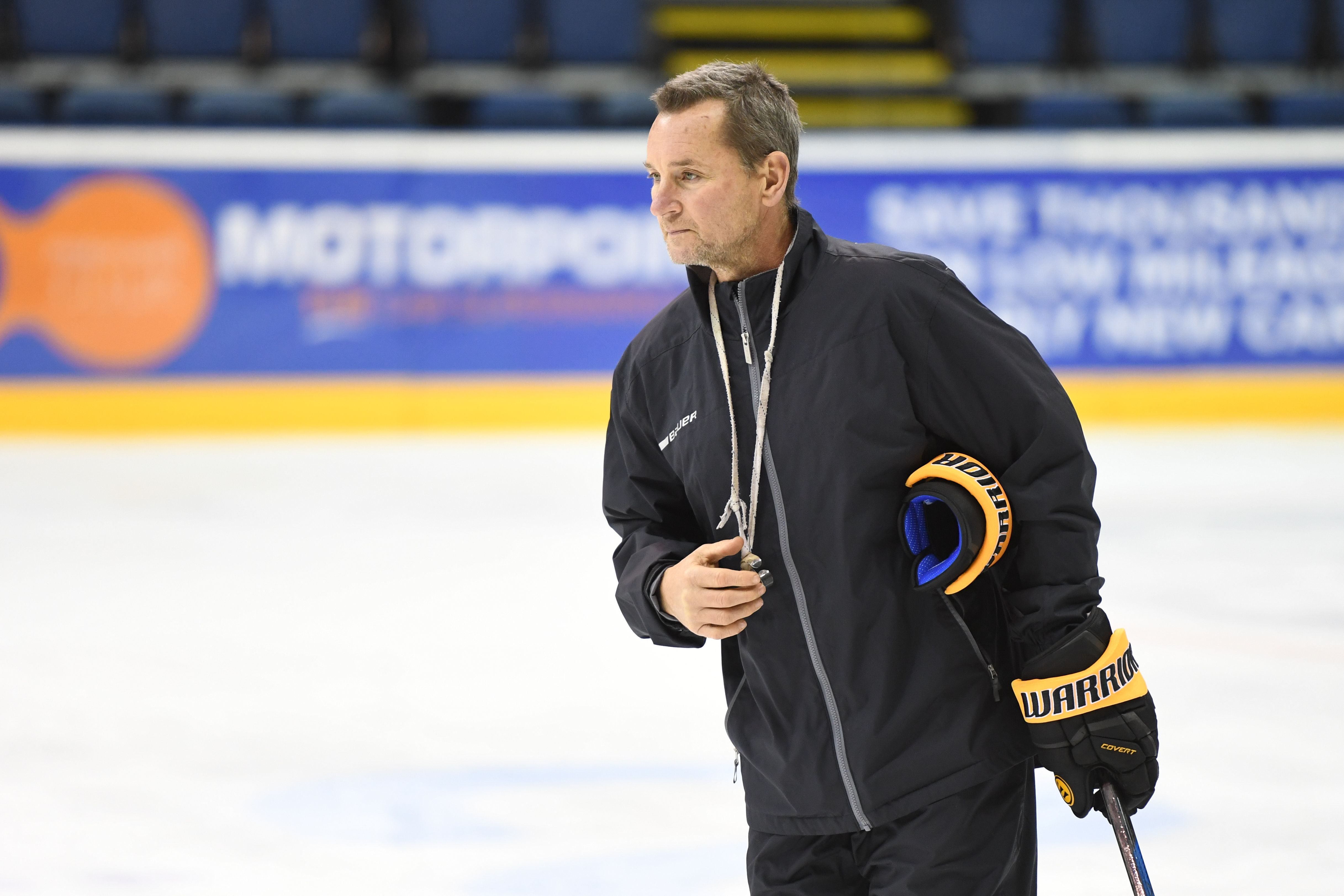 "Patrick's come here with a good frame of mind, he works hard in practice and he's been playing very, very well for us."
Panthers Radio, with Xynomix, caught up with Head Coach Rick Strachan at today's optional practice.
The Head Coach looks back at the Panthers' three point road weekend, in which they defeated the Glasgow Clan 0-4 before falling with 12 seconds remaining in overtime to the Fife Flyers by a 4-3 scoreline, that moved them within a whisker of cementing third place in the EIHL standings.
He also speaks about the development of youngsters Patrick Munson, who recorded his first professional shut-out in the 0-4 win over Glasgow, and Josh Tetlow, who has been logging career high minutes.
Rick also looks ahead to The Nottingham Panthers final regular season game this Saturday against the Guildford Flames which could, potentially, see the return of Dylan Olsen to the Panthers line-up.
Hear him through the Radio Buzz section.