TEAM PHOTO DAY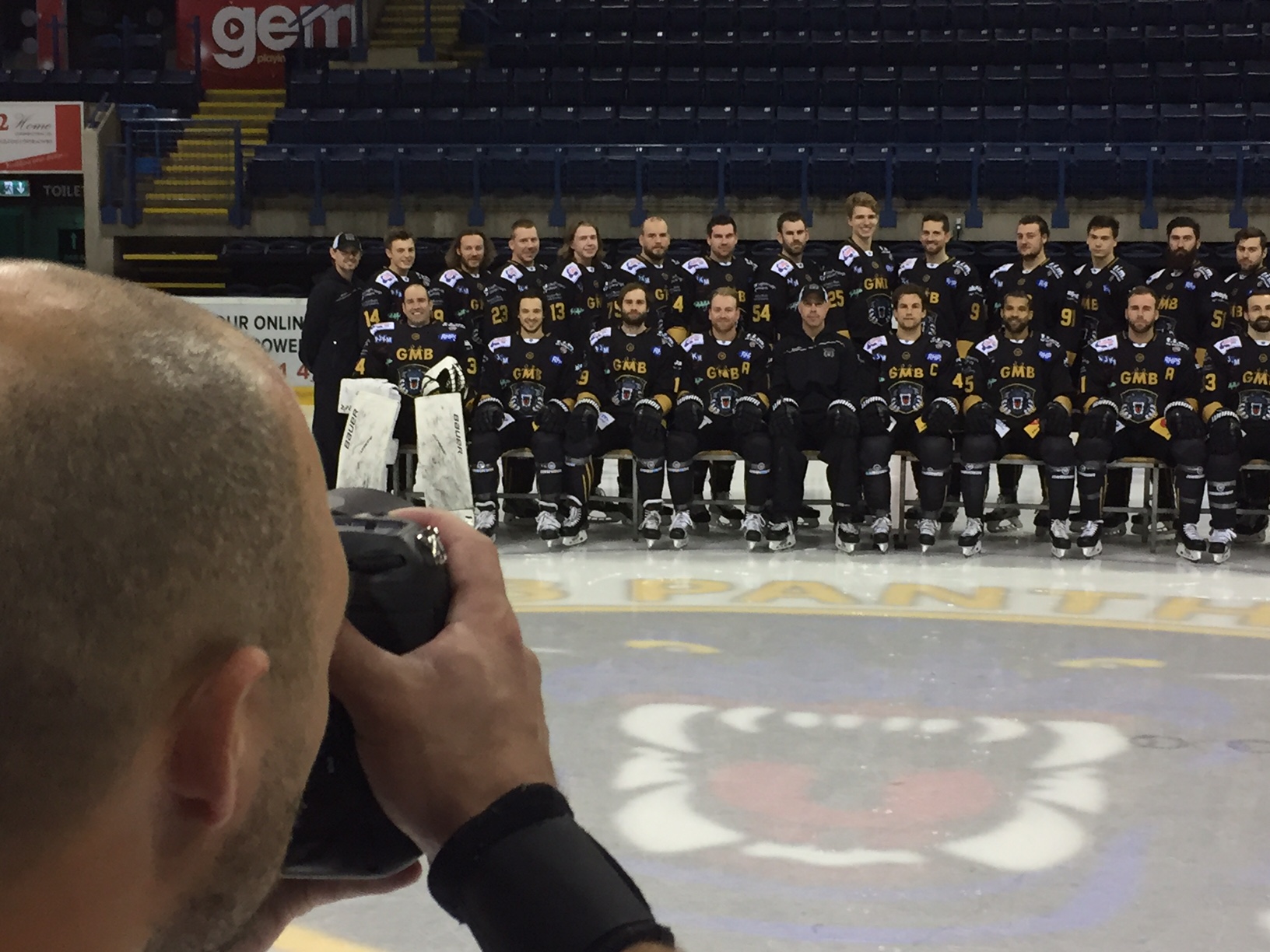 The squad gathered for team photo day today ahead of today's on ice training session.
GMB Panthers face-off against rivals Braehead Clan at home on Saturday at seven o'clock (tickets now on sale) and everyone was in good spirits as they prepare for another weekend of top flight Elite League ice hockey.
Matthieu Brisebois is working on fitness now and was due to skate this week with plans for a return from injury by next weekend. Meanwhile everyone was fit and well ahead of the team photos in all three main strips, block, gold and white. Photographer Adam Gouldson grabbed some specials too for later in the season.
PANTHERS VERSUS CLAN - Saturday at seven o'clock. SEE YOU THERE!