Teddy Bear Toss November 10th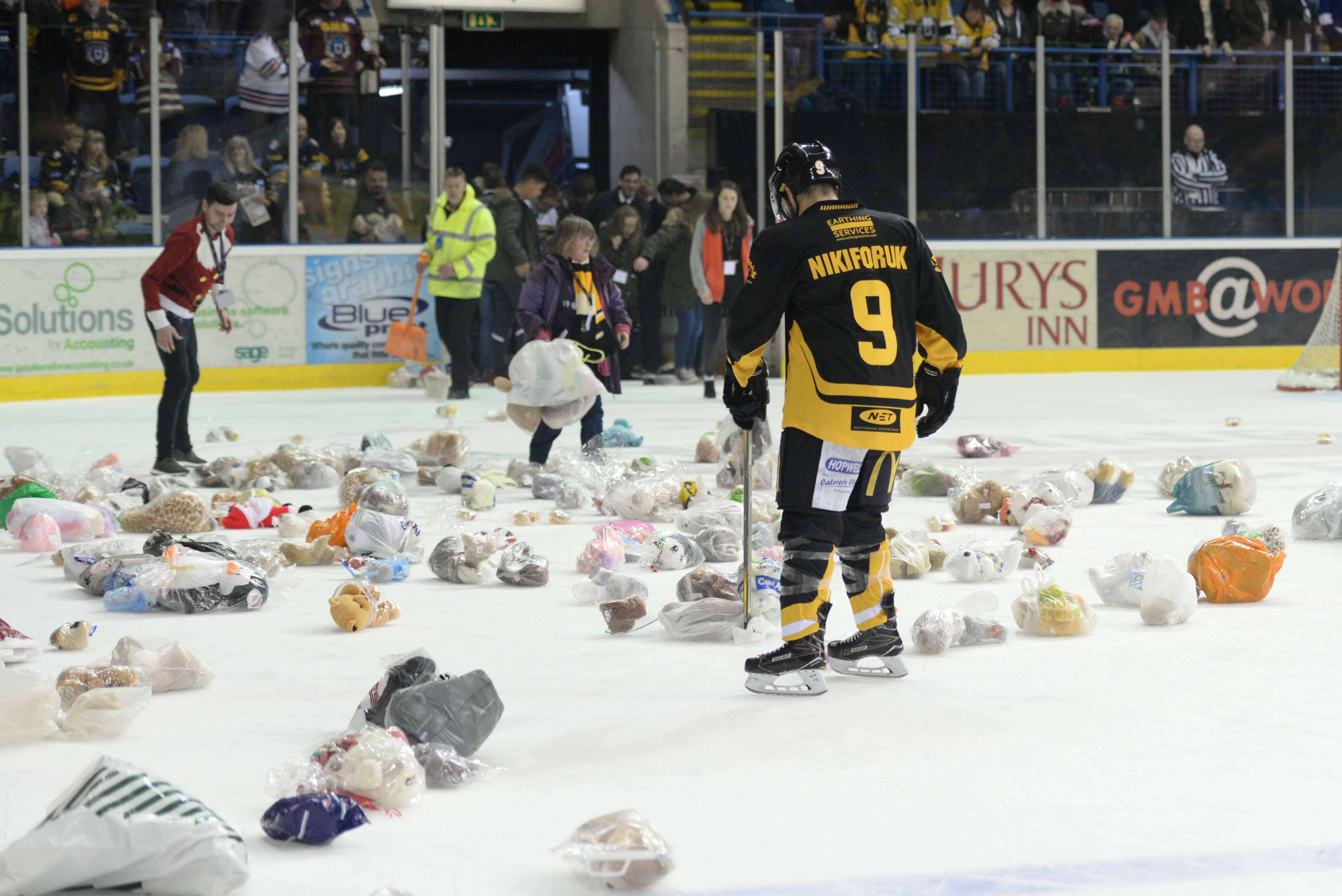 Our chosen charity for this season Autism East Midlands have jumped on the chance to take charge of the donations that come in from the annual teddy bear toss which has been scheduled for the home game against Belfast on Saturday November 10th.
Said a club spokeswoman today: "We're asking fans to donate new teddy bears and soft toys to the cause. They need to be well wrapped in plastic and you bring your donations to the game and when the Panthers score their first goal you throw them on to the ice. The response in recent seasons has been superb and it's a really spectacular sight. The new cause is so worthwhile we know the fans are going to get behind it in numbers again and we wanted to remind everyone nice and early so they can get prepared. It's a month away but time flies by."
Autism East Midlands will be using the donations this year to help families they support at Christmas, youngsters across the region and a spokesman said : "Autism East Midlands are excited to be the charity partner of Nottingham Panthers for the 2018/19 Season. Autism East Midlands are the largest specialist Autism charity in the East Midlands and have been supporting people affected by autism since 1968."
The festive shirts auction will make up the bulk of the fund-raising for Autism East Midlands but before then we've already handed over nearly £1500 on behalf of the fans and there'll be more to come … not least the teddy bears on November 10th!