Tetlow, Vaskivuo and Mosey hand over shirts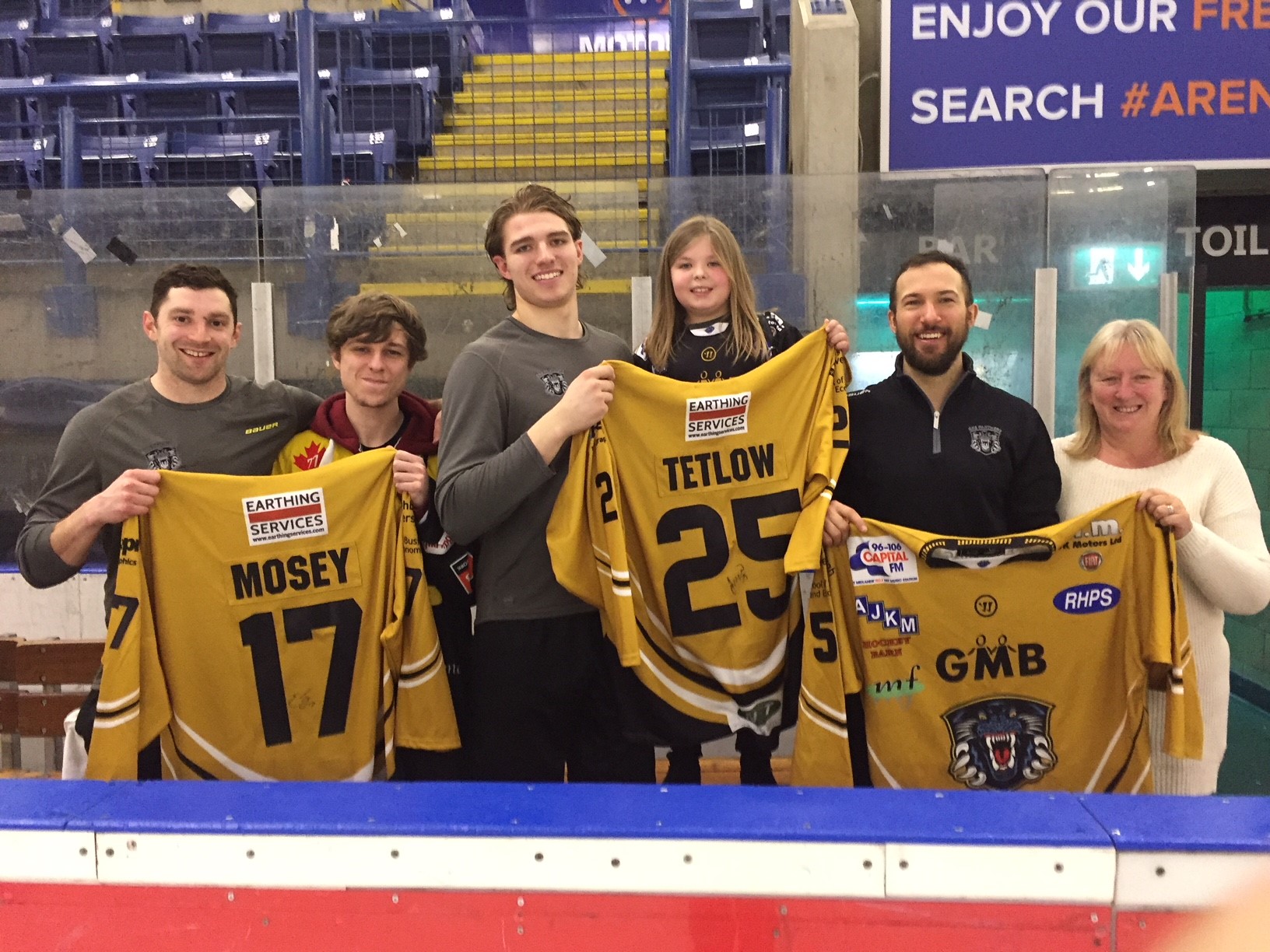 We had three regular season gameworn shirts up for grabs in the last shirt off his back raffle of the 2017-18 season and it resulted in three very happy winners, who received their prizes at the locker room after the dramatic win over Belfast where an overtime winner clinched a place in the semi-finals at the Predictorbet Finals weekend in Nottingham, against Sheffield.
Cardiff will face Fife in the first semi-final next weekend.
After our quarter-final win, nine-year-old Bryleigh Green from West Bridgford visited the player corridor to receive her prize from Josh Tetlow.
She's going to use the big lad's shirt as a bedcover until she's a bit bigger!
Tracey Worthington from Farndon has been a fan for 15 years and had never won anything before, but went home with Mike Vaskivuo's shirt.
And 24-year-old Jordan Gook from Clifton has been a fan for 14 years and got engaged to fellow fan Stephanie this season.
He won Evan Mosey's shirt and, when asked if he was going to give the shirt to his fiancée, he said he'd think about it.
Evan then suggested they sell the shirt and use the money to help pay for the wedding. Again Jordan said he'd think about it!
The shirt off his back raffle will be back in season 2018-19.
Thanks to everyone for your support over the past season and once again our congratulations to the dozens of winners!