The Germans are Coming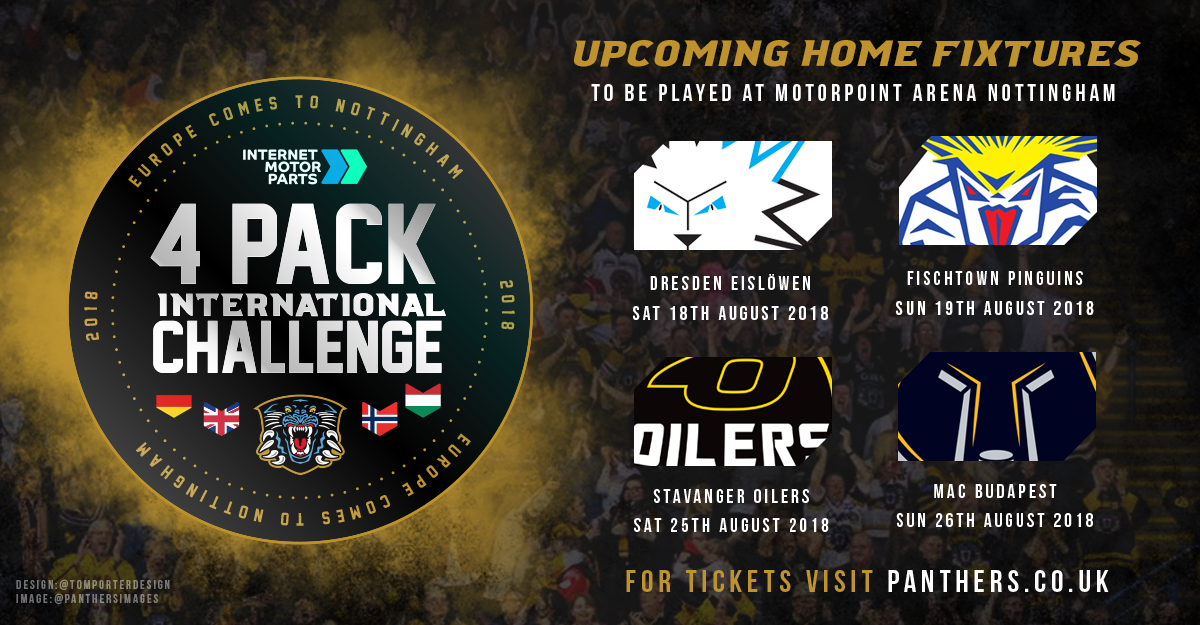 There're not one but TWO German sides coming to Nottingham this weekend for the start of the Internet Motor Parts International Challenge series.
Saturday's game is against DEL2 side Dresden Eislowen, who will be the the first from their league ever to visit Nottingham for ice hockey action, with a seven o'clock face-off and the DEL's Fischtown Pinguins hit the ice on Sunday at 4pm.
THE NOTTINGHAM Panthers' head coach Rich Chernomaz knows the opposing organisations well from his lengthy spell in Germany and believes the games will be well worth watching.
The last time a German side were in Nottingham was in last years pre-season when The Nottingham Panthers defeated the Krefeld Pinguine in overtme.
Each game in the four match challenge series will have a definitive result. Any tied games in regular time will be decided by sudden-death overtime or penalties if required. A Panthers' spokeswoman joked: "And if the refs don't want to do it this week we'll have a sit-in until they do!"
Book your tickets through the link at the top of the page.