The Nottingham Panthers vs Cardiff Devils: Tomorrow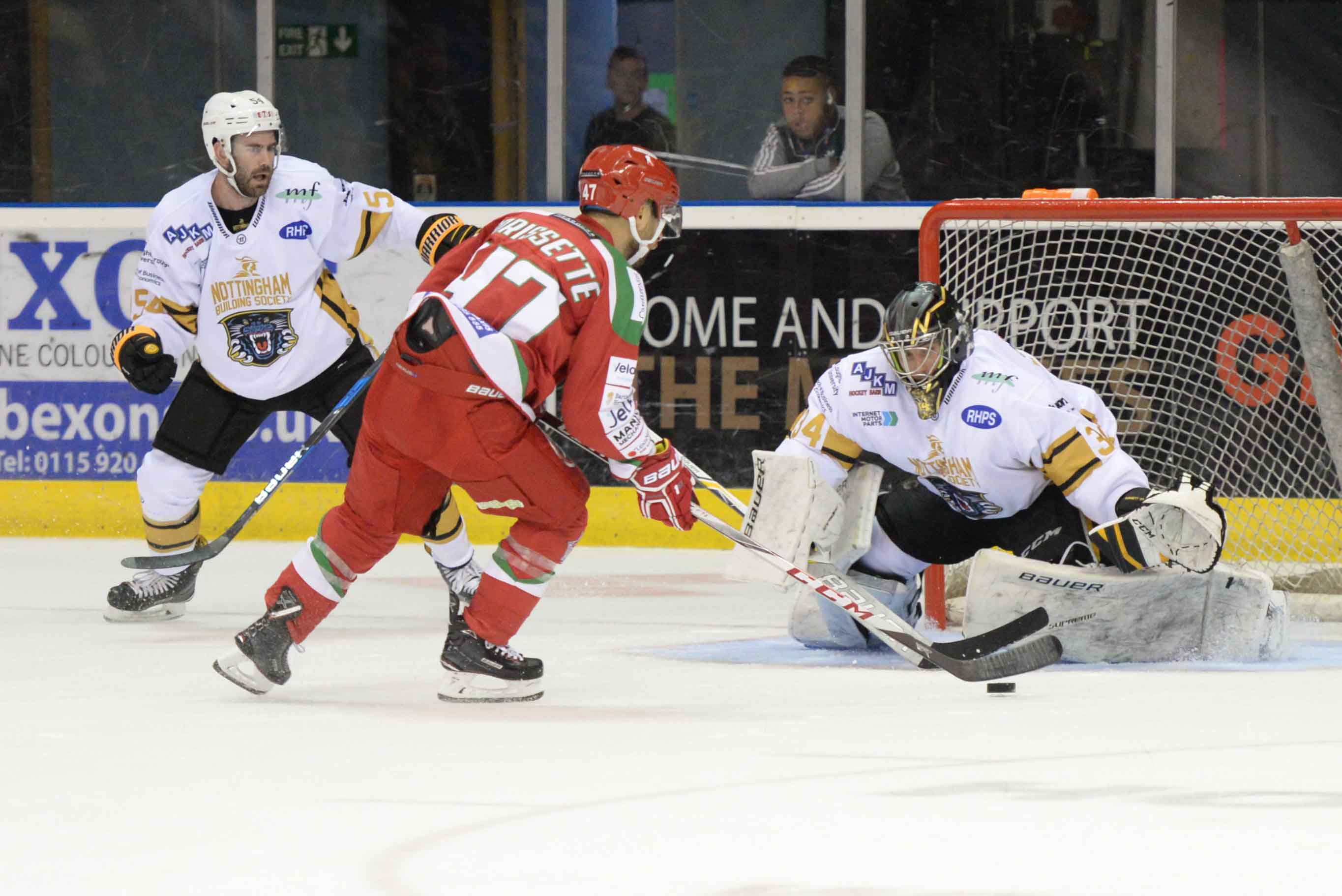 THE NOTTINGHAM Panthers will be looking for revenge when they take on the high-flying Cardiff Devils at the Motorpoint Arena tomorrow night at 7.30pm.
A club spokeswoman said today: "Panthers versus Cardiff games are always high-octane affairs and they're always worth watching live at the arena. They won both their games at the weekend while we slipped up. The coach and the players have 'had a chat' about that and we're expecting a reaction when the puck drops against the Devils."
The game is sponsored by SALTBOX and Great Northern Inns.
Tickets for tomorrow (Wednesday) at home to the defending league champions will be on sale right up until face-off. Call 0843 373 3000, visit the box office or click on the link. We expect people to be able to pay on the door but there's always more choice when you buy in advance.
At the match PAWS will have giveaways from Planet Bounce, Creams Cafe, Flowervision, Arena Catering and more.
The shirt off his back raffle will be in operation again.
There are two superb retro play-off jerseys up for grabs in the brand new free to enter match magazine draw as the second issue of the Panthers Journal goes on sale for the last time. The prizes this issue are a David Clarke shirt and a Matthew Myers shirt, just fill in the slip on page 31 and hand to any seller (fifty-50, shirt raffle or magazine) to enter.
After the game Panthers will be eating meals supplied by the Arena Catering team and Dan Green will be talking live and taking questions from the floor with one of the stars straight after the game in the Encore Bar.
Fans are reminded the season long parking deal from Nottingham City Parking for the Arena Car Park is available. It works out at less than £2 per game day and you can use it all day on match days. It is available from 0115 8761444 and is the best value parking for matches anywhere in the city.
Alternatively, fans can use their match tickets or season ticket cards to cash in on the £2 return deal on the trams again this season to get to games.
The fifty-50 cash prize draw is in operation the sellers will be in their bright new bibs so look out for them and remember you've got to be in it to win it.
SEE YOU THERE!