The Nottingham Panthers vs Coventry Blaze: Saturday at 7pm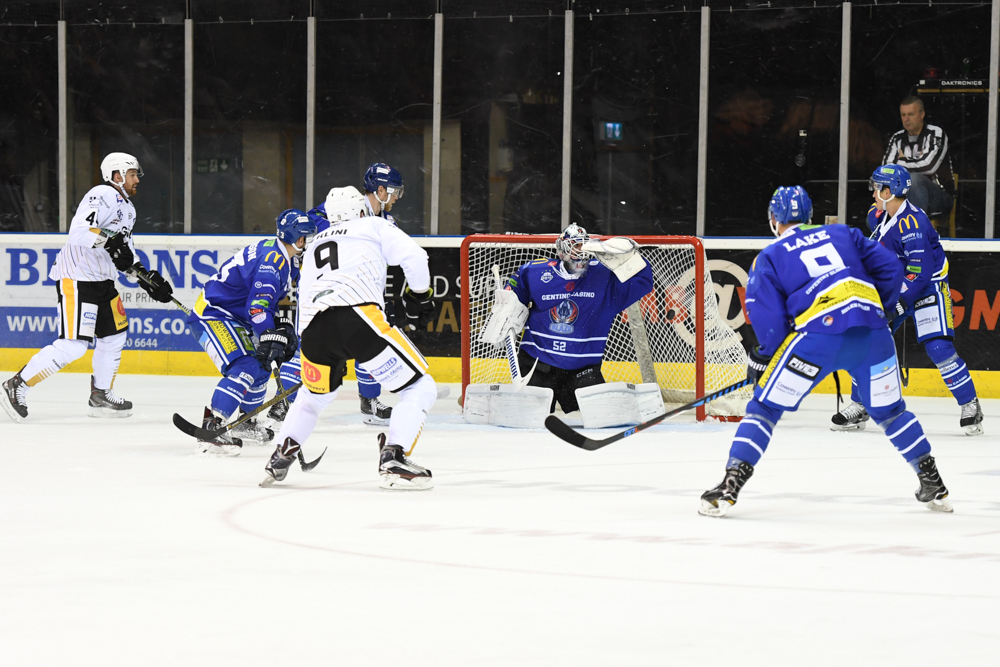 Saturday night ice hockey returns to Nottingham this weekend with Saturday night action against Midlands rivals Coventry (face-off at the arena seven o'clock).
The box office reports strong ticket sales for the game, and well over two thirds of the seats in the bowl are already accounted for. Block 19 hasn't been released or sale yet but we think it's only a matter of time before it will be needed to cope with demand.
Coventry hit two late goals in the West Midlands a couple of weeks ago to take the Panthers to overtime and penalties where Nottingham came out on top.
And yesterday (Sunday) Coventry beat Sheffield so Saturday's game promises to be another cracker.
Tickets are on sale now from 0843 373 3000, by visiting the box office or by clicking on the link at the top of the page to buy online.
Meanwhile, the players were taking a day off today and the news from the PhysioDirect treatment room is that that rest was needed after their short-handed success in Guildford on Sunday left a few bruised and sore bodies on the bus home. Several players will be assessed over the next 24 hours ahead of the mid-week trip to Manchester for Challenge Cup action.