The Nottingham Panthers vs Glasgow Clan: Shirts, cash and more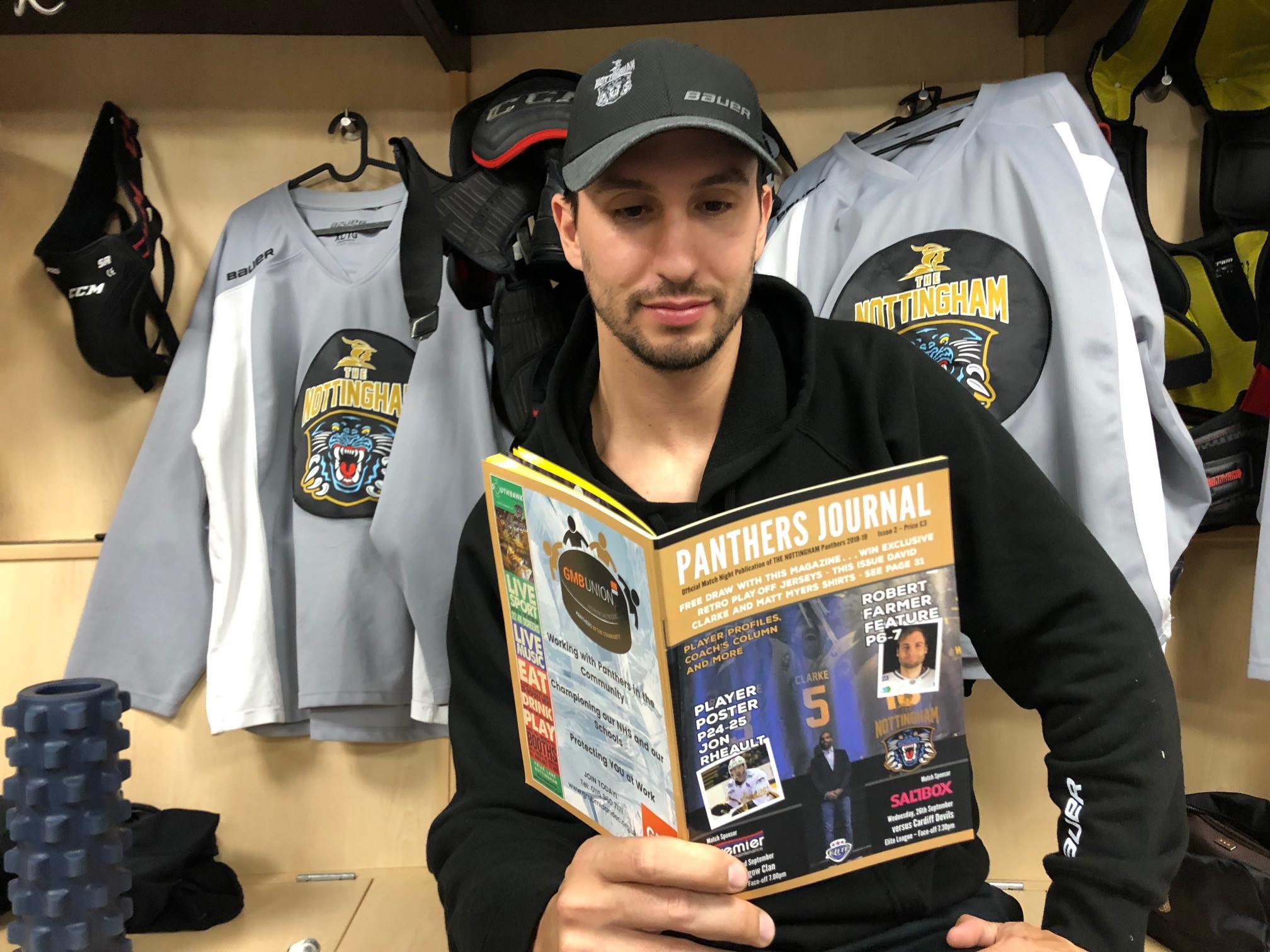 The popular shirt off his back raffle will be back in action at Saturday's game against the Glasgow Clan and the lucky winner will be taken to the locker room after the game to collect the current league leading points and assists scorer MARK HURTUBISE'S from the man himself.
Tickets are just £1 each – look out for the sellers in the pink bibs.
The new issue of the match magazine – PANTHERS' JOURNAL – goes on sale Saturday, buy yours from the sellers in the silver bibs and then enter the free draw to win the retro play-off game quality jerseys. This issue there's a David Clarke shirt in the pot alongside a Matthew Myers shirt.
(Lauren Cairns hasn't yet been in touch to claim her Evan Mosey shirt from issue one, it'll be at the desk at Saturday's game).
The fifty-50 draw is back in operation, get yours from the sellers in the yellow bibs, with another big crowd guaranteed it means there'll be another big prize too.
PLANET BOUNCE SPONSORED PAWS WILL HAVE GIVE-AWAYS THROUGHOUT THE NIGHT TOO, INCLUDING VISITS TO PLANET BOUNCE, desserts from Creams sweets restaurant, snacks from arena catering, and more.
And then there's the little matter of an Elite Ice Hockey match between Nottingham and Glasgow to watch … SATURDAY NIGHT IS HOCKEY NIGHT AND MORE IN NOTTINGHAM!
SEE YOU THERE!