The Nottingham Panthers vs Manchester & Cardiff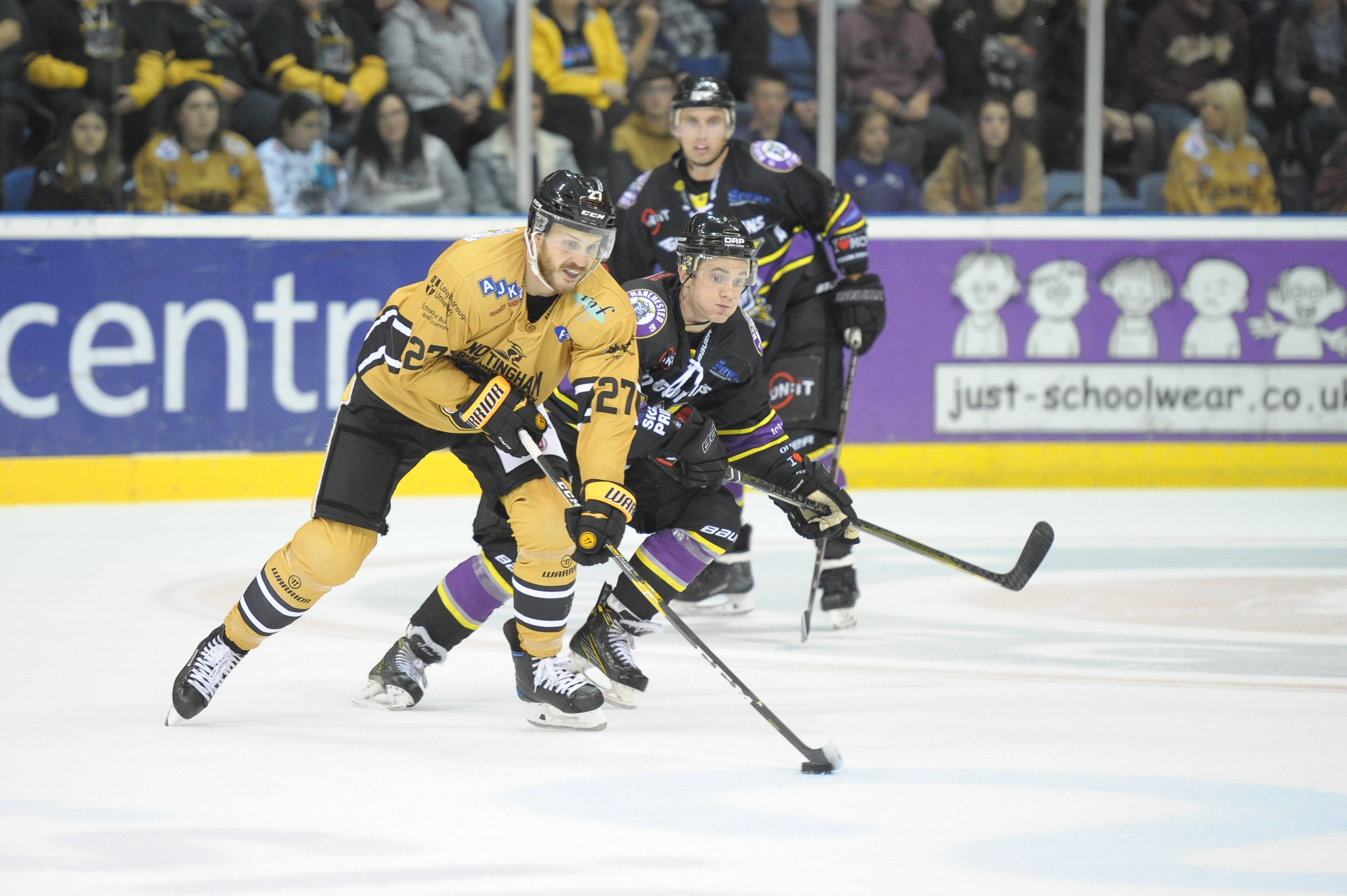 Challenge Cup visitors Manchester have been hit hard by the league's disciplinary chiefs ahead of their visit to Nottingham on Friday and will be missing two players and their coach who're all suspended.
Said assistant coach Rick Strachan today: "That doesn't make our job any easier, we need a win in regulation to top the group and have a say in who and when we play in the quarter-finals. When a team's hurting like the Storm will be it makes them more determined, we've seen that only last weekend in Nottingham with Belfast. We need to worry about our game and how we play.
"It's going to be a big cup clash and well worth watching. It could be the perfect start to anyone's Bonfire Weekend."
Friday's game is sponsored by the BUSINESS INFLUENCE GROUP and will see the home debut of recent signing Alex Bolduc. He was due to hit the ice at home for the first time last weekend but that had to be postponed due to a slight injury niggle. He's back to full fitness and will wear his #49 shirt at home for the first time on Friday and you could win it in the shirt off his back raffle on Friday night.
On Sunday Paws will be at match sponsors Annie's from 2.30 ahead of the big league game of the weekend when defending champions Cardiff come to Nottingham for a four o'clock face-off.
Tickets for both games are on sale now. Call 0843 373 3000, visit the box office or click on the link at the top of the page.
BUILD YOUR BONFIRE WEEKEND ROUND THE PANTHERS!
SEE YOU THERE – FRIDAY AND SUNDAY!