The Nottingham Panthers vs Manchester Storm: Tonight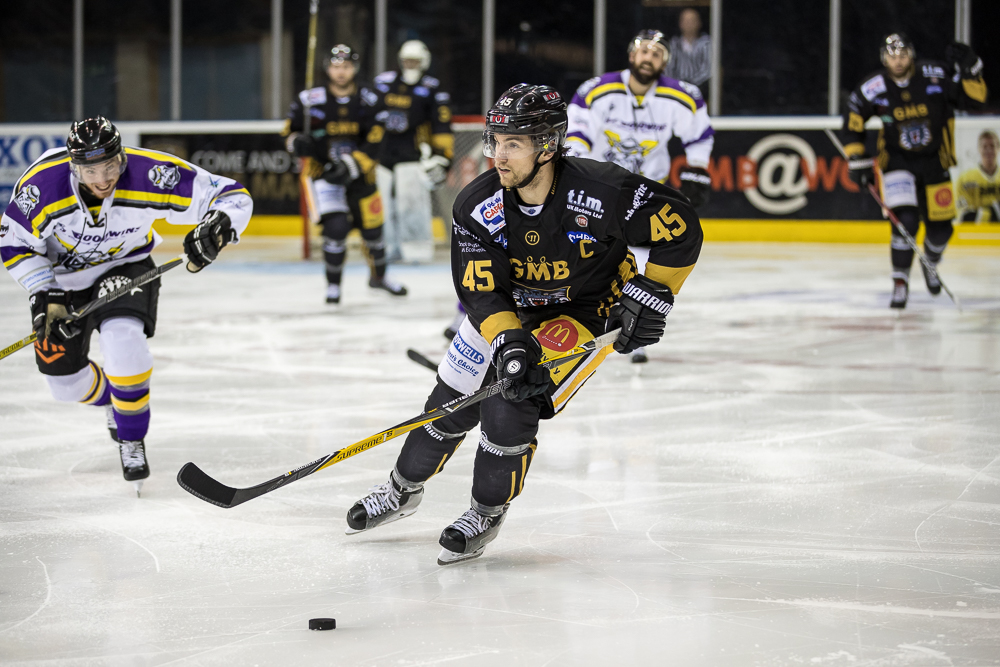 There's a big crowd already booked in for tonight's league opener between THE NOTTINGHAM Panthers and the Manchester Storm, which is sponsored by Mansfield 103.2 radio and faces-off at seven o'clock. The match is first season ticket game of the campaign.
Fans will be able to pay on the door but please allow plenty of time to get your tickets and reach your seats. There's something to watch from 6.20pm when warm-up starts.
David Clarke's #5 shirt will be officially retired at tonight's game and he will be guest of honour at the match.
The shirt off his back prize tonight is scheduled to be netminder Michael Garnett's jersey. The original plan to wear the black jerseys has been switched as visitors Manchester have a supply issue with their white uniforms and Panthers will wear their gold jerseys for the first time this season.
The fifty-50 draw will be in operation as usual tonight with tickets on sale all around the arena AND the first issue of the new-look match magazine is on sale for the second and last time tonight with its unique chance to win retro-play-off jerseys. Just tear out the strip on page 31 and hand it to any seller in any colour bib (pink for SoHB, silver for magazines, yellow for 50-50).
And on top of all that Paws has a host of give-aways for fans throughout the game, and there is of course the little matter of the first league game of the season.
It promises to be quite a night ... DON'T MISS IT ... SEE YOU THERE!