Tina wins Steve Lee's shirt!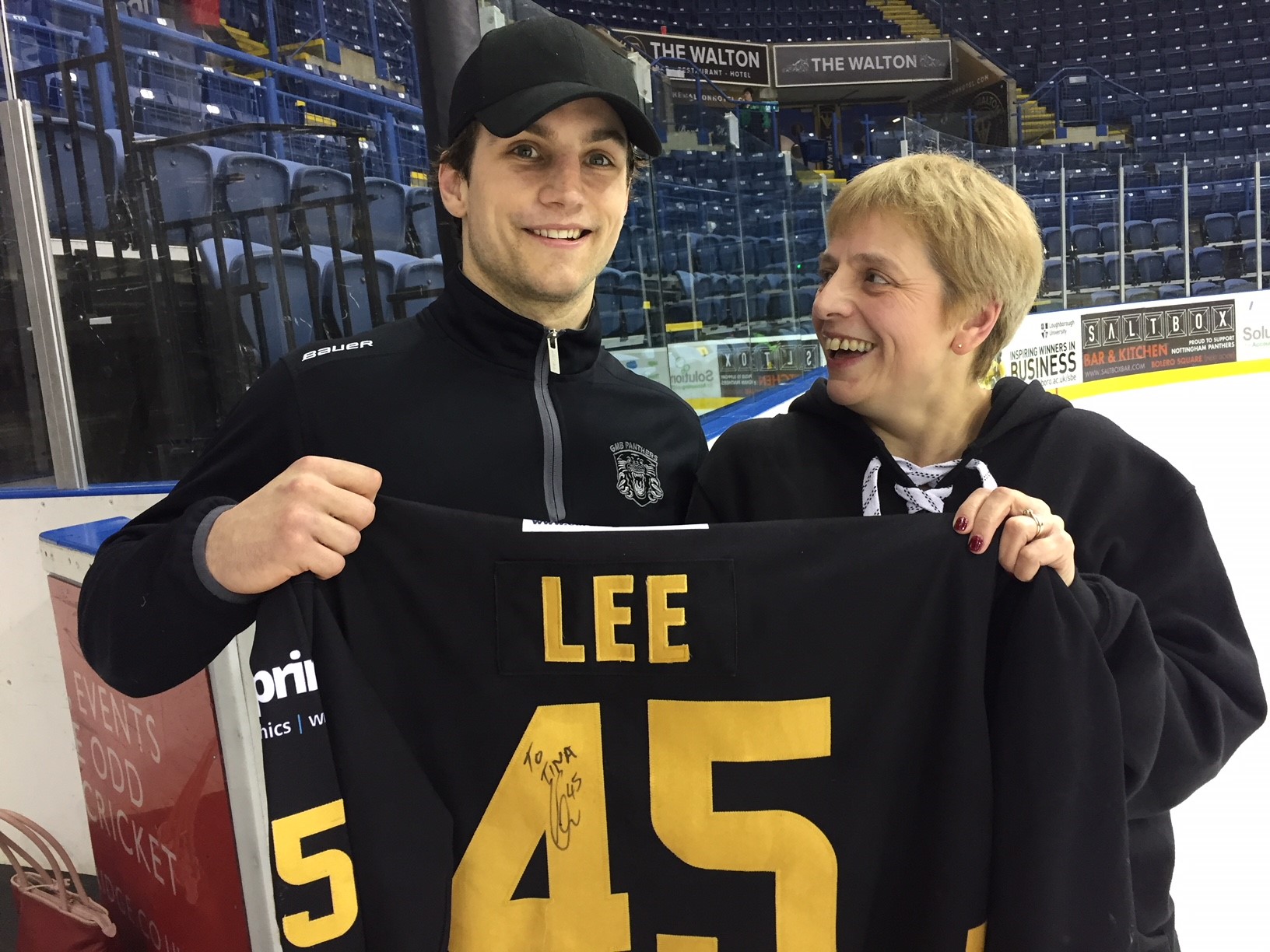 Tina Harvey held the winning ticket to claim Steve Lee's shirt off his back at the end of the victory over the Steelers, and it was one in the eye for her hubby.
The couple have been Panthers' fans for several years but, by tradition, it has always been Mr Harvey who buys the raffle tickets.
The closest he's ever got to winning was when he was five numbers off two weeks ago.
Tina took over buying the tickets last week and in her second go she scooped the prized shirt in Saturday's draw.
And just to make sure there are no disputes over who owns the shirt, Tina from Kimberley, had the Panthers captain sign the shirt and dedicate it to Mrs Harvey.
Congratulations Tina!
The next shirt off his back raffle will be at next Saturday's home game against the Cardiff Devils. Tickets for the game are on sale now.