Tony smiles through puck injury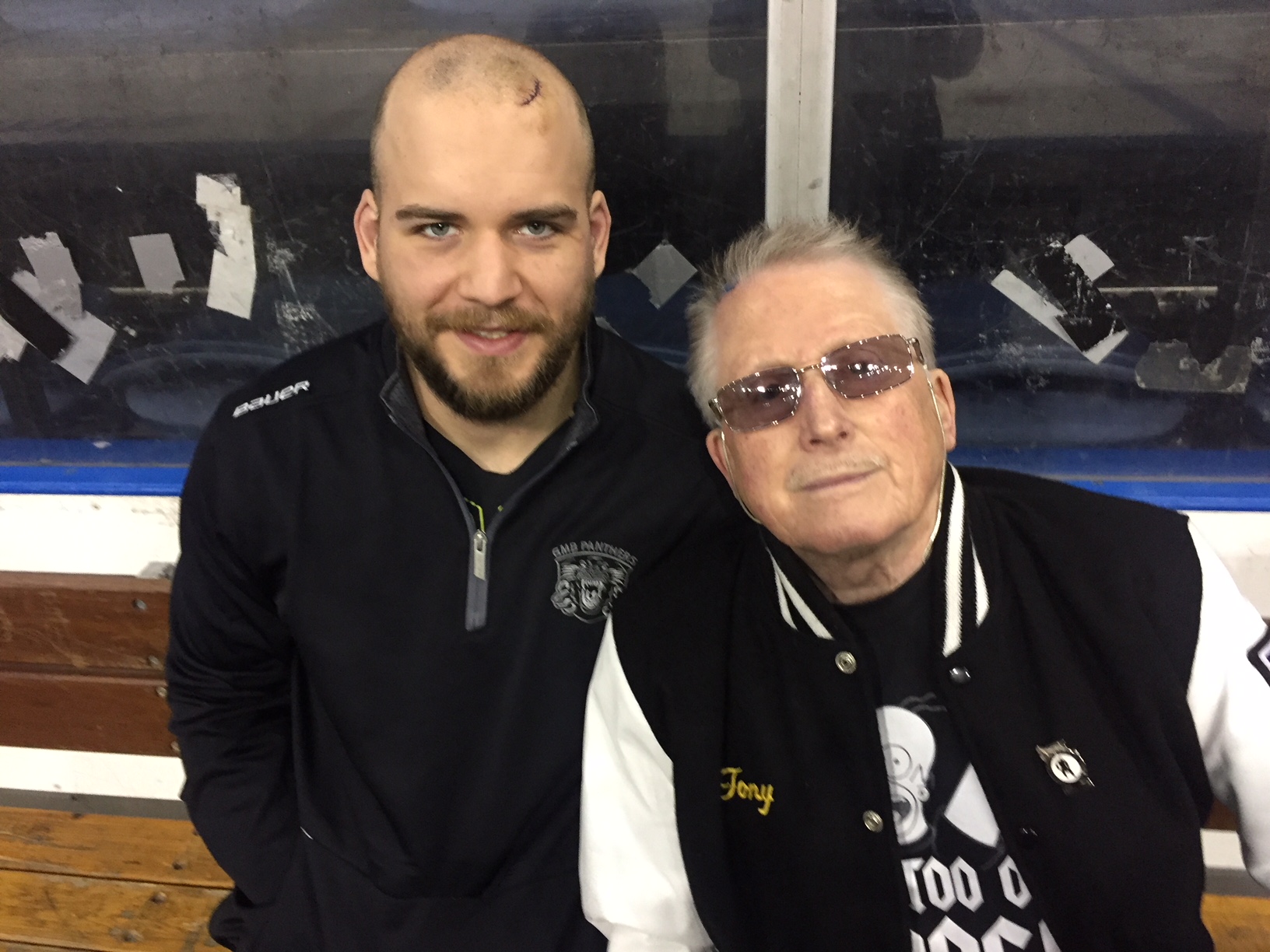 Long standing Panthers fan Tony Sherwood copped for more than a great game last Sunday. Whilst cheering his favourite team on to victory a deflected puck caught him in his seat and he needed stitches.
"I've been coming for fifty years, I've never won the fifty-fifty and I've never been hit by the puck before. I still wasn't lucky was I?" joked Tony.
He popped to training today and met up with defenceman Mathieu Gagnon who picked up a cut on his head in a scrap in Sheffield at the weekend. They compared notes and scars!
Fans are always reminded the puck can leave the playing surface and everyone should keep their eyes on the pucks at all times.