Two chances to meet the players incoming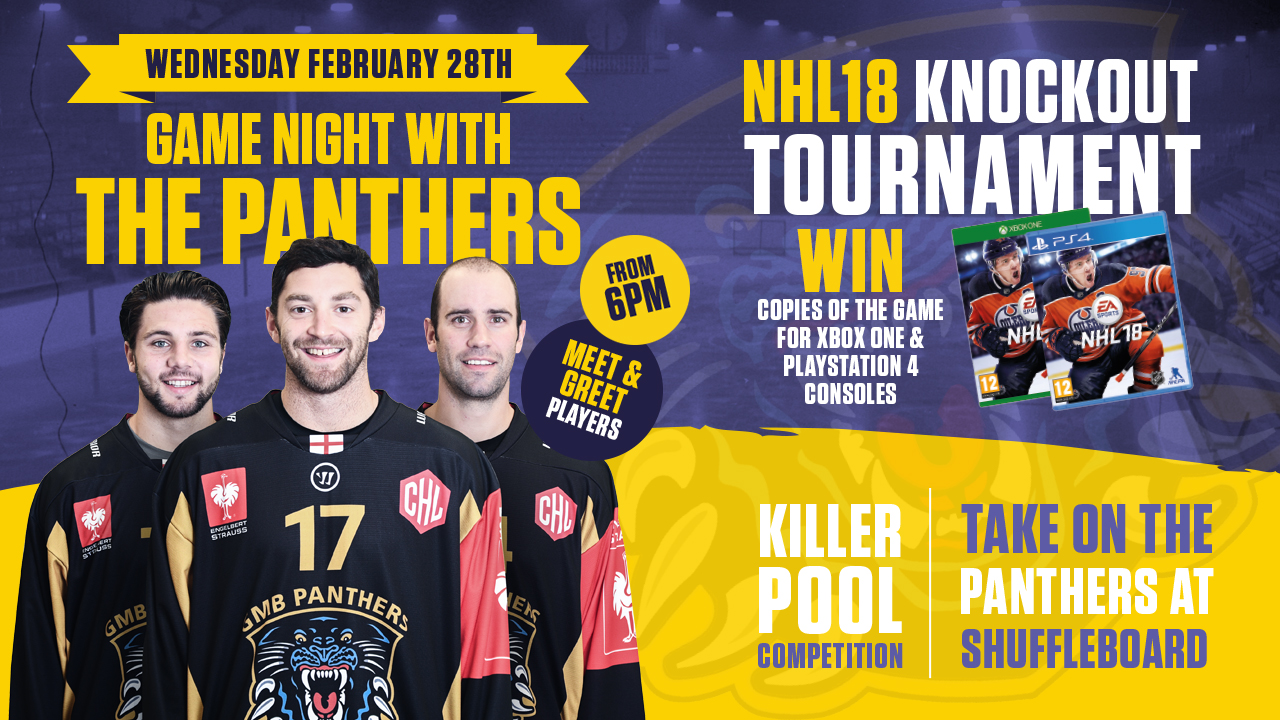 With the season quickly coming to an end, the Panthers only have seven home games left this season, the chances for the fans to hang out with their favourite hockey players are running out fast!
Therefore the Panthers have organised two of their last fan events at the end of February, one of which has already sold out and the other anyone can attend.
Firstly, on the 20th of February, the Panthers return to Southbank in the City for a quiz night where fans could get the help of a team as they try and win some awesome prizes.
The quiz, which sees more than 25 teams of four compete for the prizes, sold out in a matter of hours when signups opened at the Belfast game on the 27th of January.
A week and a day later though the players are back on Friars Lane, this time just over the road at Shooters bar, ready to take on the Panthers Nation in a host of pub games.
On the 28th of February you can book to be at Shooters for a night of games and, if you manage to beat a Panther, you can win one of the many prizes on offer on the night.
The event will start with fans getting an opportunity to ask the players some of their burning questions in a live Q&A, in a less formal environment, some make sure you have some things you want to ask your 17-18 Panthers!
You can book your spot there now and, if you book a £5 ticket, you get a £5 bar tab on the night in exchange!
Book your spot now, just click here.