Two games chosen at random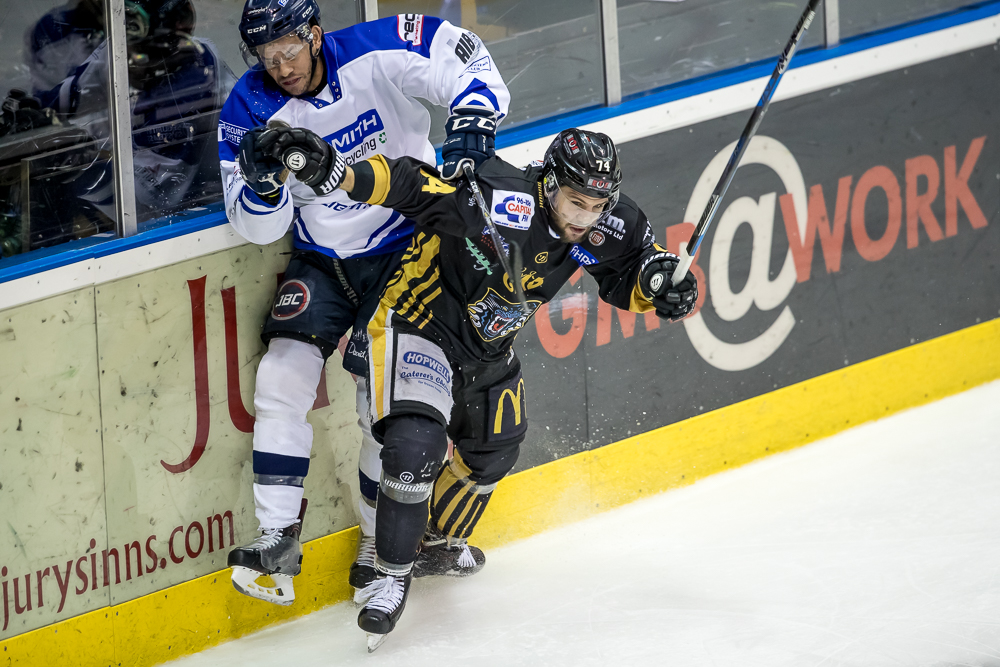 THE NOTTINGHAM Panthers are pleased to confirm that it will be possible for season ticket holders to add the two additional league games on a strictly pro-rata rate and no booking fees or facility fees will apply.
The games were picked at random (see video). The game against Milton Keynes on Wednesday November 28th and the match against Manchester on Saturday March 16th came out of the hat.
The season ticket was sold on the basis of 28 games. Changes to the league format mean there are going to be 30 home league games. To accommodate the two "extra" games Panthers held the random draw (having excluded all the scheduled games against their biggest rivals Sheffield).
Now, following discussions with the arena and with the support of arena management and the box office we are pleased to confirm that there will be NO booking fees applied nor the new facility fee when season ticket holders add these "extra" games.
The pro-rata rate has been worked out on a simple mathematics equation. Early bird prices divided by 28. That means the prices for these two games for season ticket holders will be:
| | | | | | |
| --- | --- | --- | --- | --- | --- |
| | Adult | Senior/Disabled | Student | Teen | Junior |
| GOLD | £15.00 | £15.00 | £15.00 | £15.00 | £15.00 |
| SILVER | £13.39 | £12.86 | £10.71 | £7.50 | £6.96 |
| BRONZE | £12.32 | £11.79 | £9.64 | £5.89 | £5.36 |
Season ticket holders will be able to add these games at these prices from the time they go on general sale up to a week before the two games in question.
Meanwhile, Panthers have frozen the club match to match ticket prices and will continue to cover the booking fees. The new facility fee will be added on to match tickets but will not apply to season ticket holders when they buy Challenge Cup or play-off tickets. The club will again cover booking fees on these purchases and there will be a one pound discount for season ticket holders for these games within the deadlines that are applied at the time.