TWO JERSEYS IN TODAY'S RAFFLE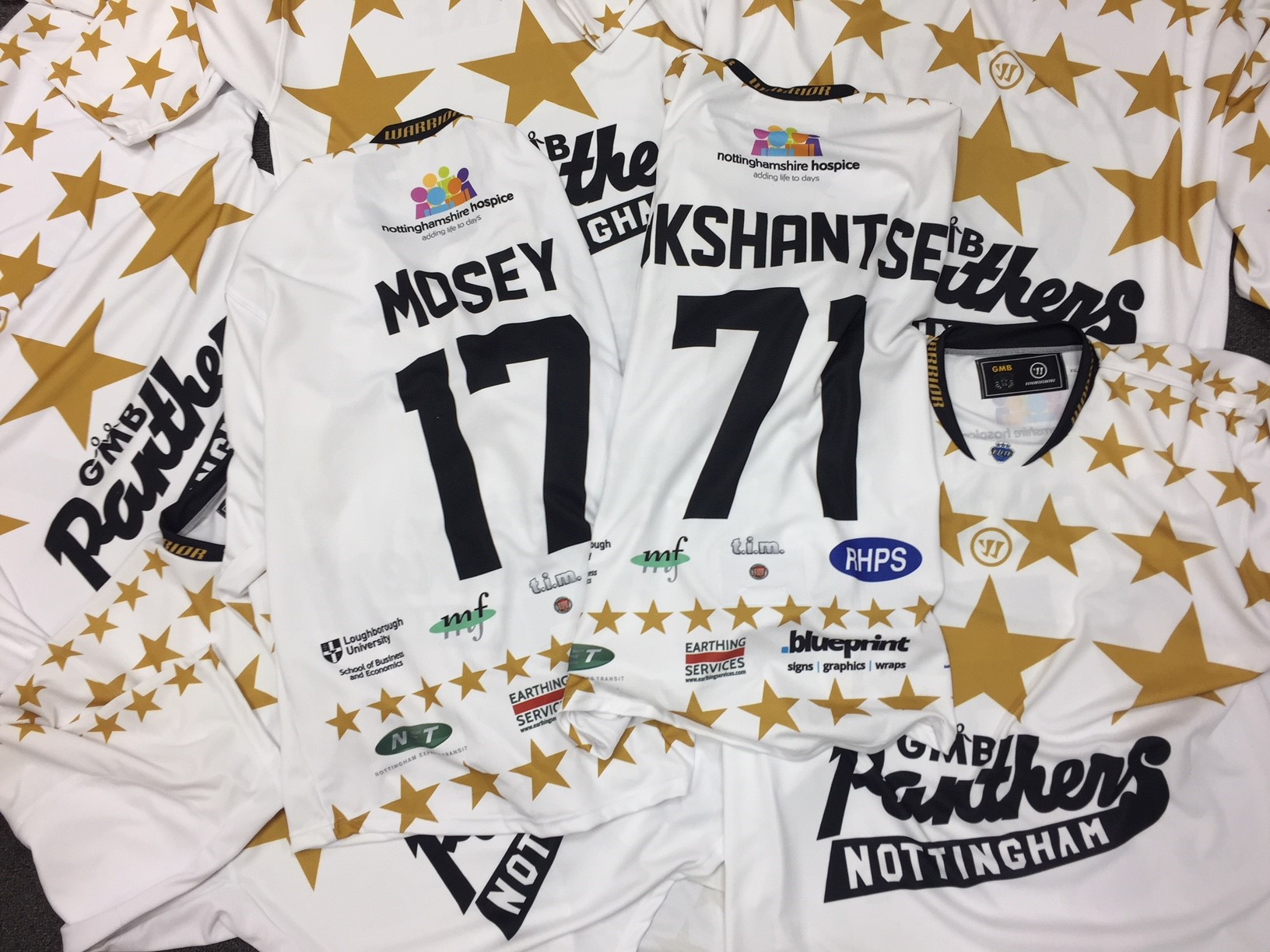 The GMB Nottingham Panthers will be wearing their charity Christmas shirts at tonight's game against Sheffield. The shirts will get one more outing - wqhen Coventry visit at the weekend - and then they will be auctioned off to raise funds for the Nottinghamshire Hospice.
But to mark the use of these unique shirts there will be TWO prizes at tonight's shirt off his back raffle and there will be TWO more at Saturday's game.
We've had extra tickets printed to cope with the anticipated demand as fdans try to getr hold of a unique piece of memorabilia and it's just £1 a ticket.
AND TONIGHT'S SHIRTS - TO BE PRESENTED AT THE LOCKER ROOM AFTER THE GAME - WILL BE OFF THE BACKS OF.......ROBERT LACHOWICZ AND MATHIEU GAGNON!
Good luck everyone!