Two point weekend- Braehead up next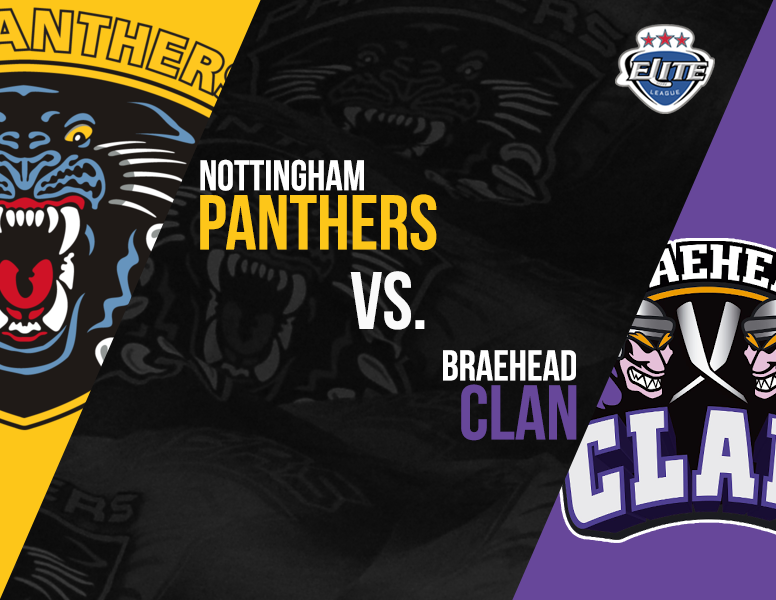 Last weekend saw the Panthers take on EIHL newcomers, Guildford Flames, and champions, the Cardiff Devils, in an effort to add to their league points tally.
Two points was a solid return considering the slate of fixtures and up next are the Braehead Clan.
Saturday sees the Glaswegian side visit for the second time after they came to Nottingham for the Aladdin Cup during the preseason.
That match ended 4-2 in the Panthers favour as the undermanned Clan struggled against the youthful Panthers side.
Since then, Braehead have found limited success in EIHL fixtures with just one win from four games.
However, this is a team that has been through a major overhaul, both on and off the ice, and should soon find their feet under Coach Tripp.
Panthers vs Clan games are always fun affairs and this one should be no different!
Join us Saturday at 7PM as we take on our Scottish opponents at the Motorpoint Arena Nottingham.
Get your tickets from the box office, open nine to nine, over the phone from 0843 373 3000, or online by clicking the 'Buy Now' tab at the top of the page!