Uphill battle after strong start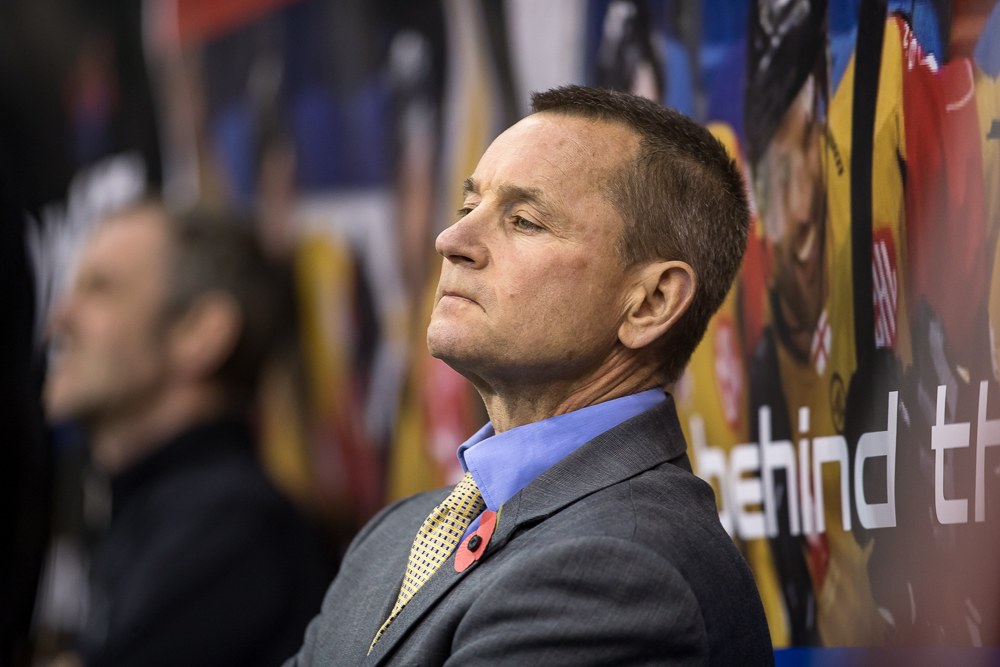 With head coach Corey Neilson in Canada on compassionate leave, Rick Strachan and David Clarke took the coaching reigns with help from Dan Green behind the bench for the visit of the Guildford Flames on Friday night.
In the end Panthers took the extra point thanks to an overtime sudden-death winning goal from Zack Phillips, 53 seconds in to added time.
Rick spoke to Panthers Radio with Xynomix after the game and highlighted a strong start followed by an uphill battle to get the job done.
Tiredness after the big run of games, not least against top flight European competition in the Champions Hockey League, was there to see.
Robert Lachowicz spoke to Panthers TV with the GMB and echoed the tiredness sentiment, but also spoke of the sporting cliche of winning when not at your best.
Hear them now, just click on the link.