"We always have an advantage with our crowd"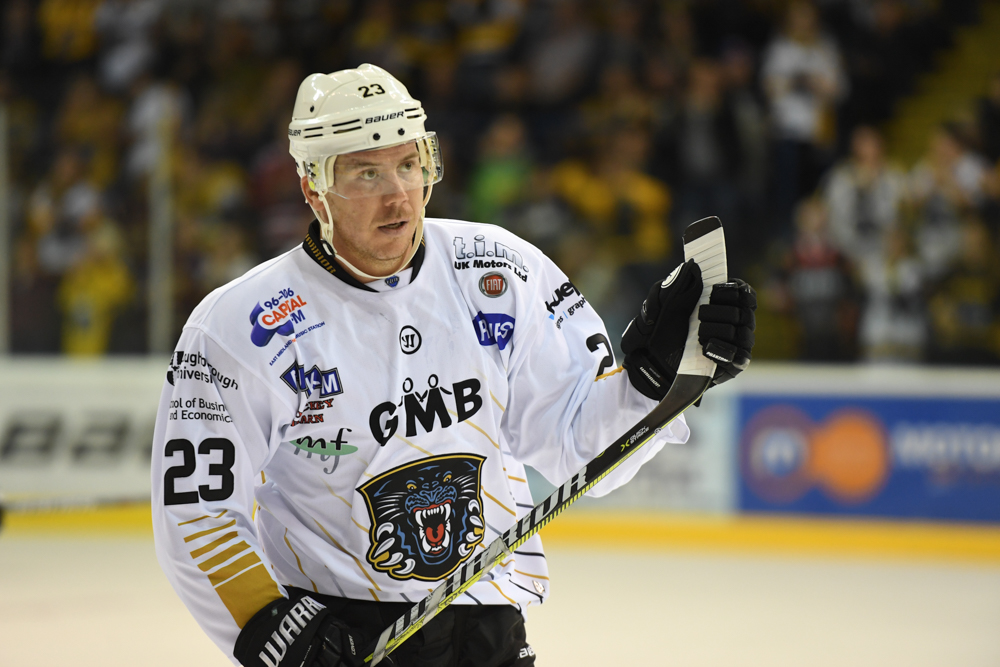 Panthers Radio with Xynomix stopped by training this morning to have a word with Mark Derlago.
Mark was preparing for an optional skate, before heading to Manchester on Saturday and welcoming the Fife Flyers to Nottingham for the first time on Sunday.
Thanks to the revamped system in the Challenge Cup, which sees the top three seeds choose their opponents for the next round, seeding has become less important, meaning the game against Manchester has little significance to either side.
Sunday however is the big game for Nottingham.
We welcome the Fife Flyers to the Motorpoint Arena for the first time this season and the Panthers want to keep a fine start to the EIHL going.
With Panthers sitting in the top spot with some games in hand, Mark Derlago says that the target on the Panthers back, which they've had since the CHL success, is as present as ever.
He said "now that we're top of league, teams are ready to come here and play us."
Listen to the full interview now!