Weather protection for safety checks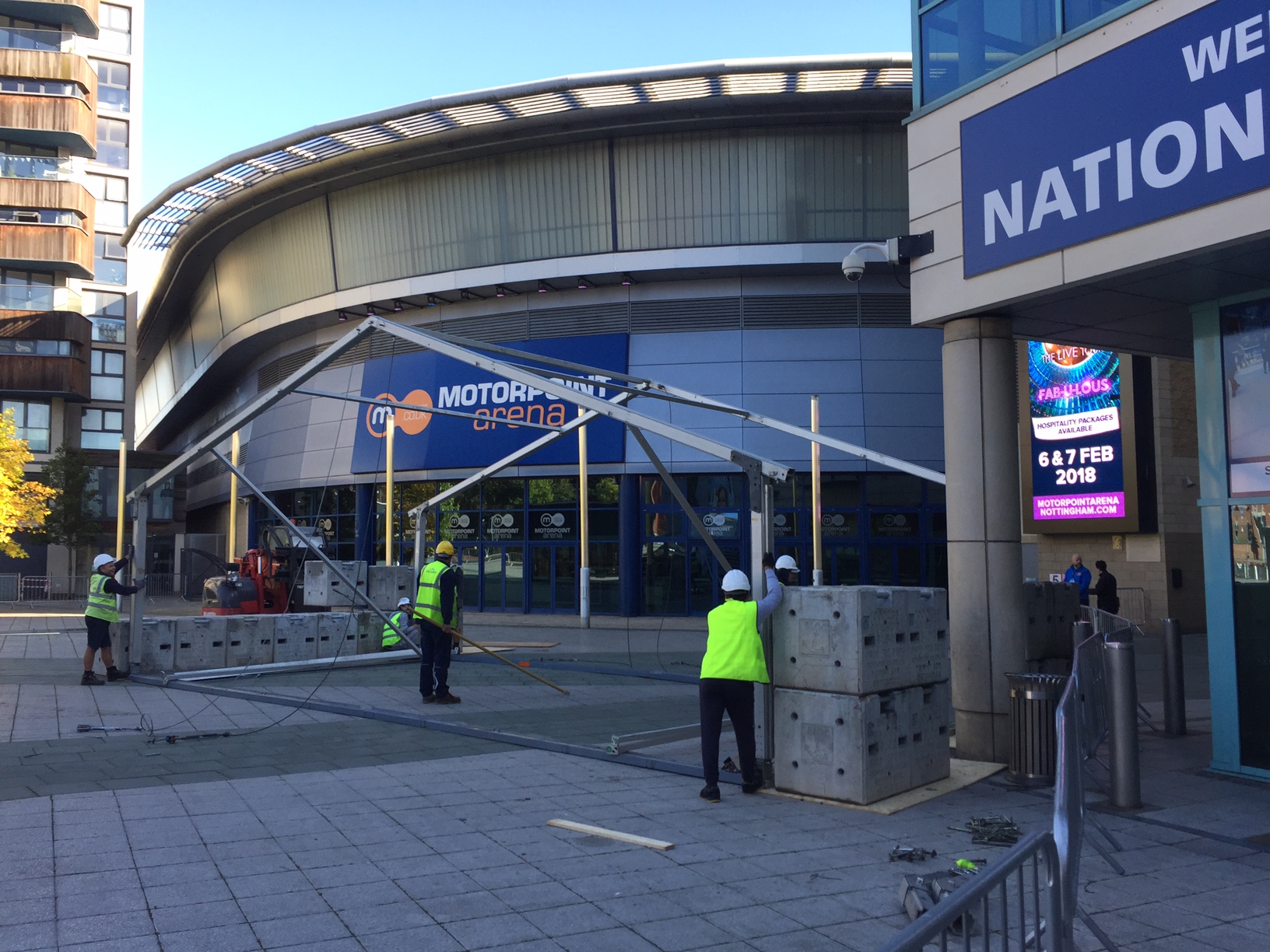 New safety marquees are going up on the plaza at the arena to help protect fans from the weather during safety and security searches at events like Panthers' home games.
The work could be finished in time for tomorrow (Saturday's) home game against the Braehead Clan. Further enhancements will take place in the future.
Both the arena and the club would again like to thank fans for their co-operation in regards to the security checks which have been brought in this season.