Welcome Back Tim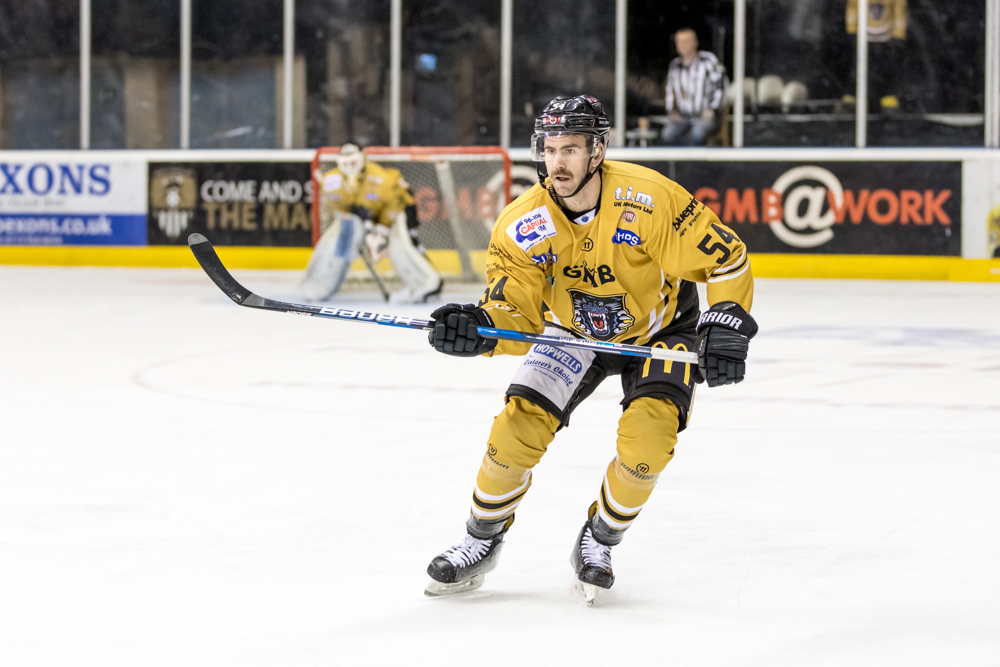 THE NOTTINGHAM Panthers are pleased to announce the return of ever-present 28 year old defenceman Tim Billingsley.
The six feet two inch blue-liner played in every game last year and racked up 26 points (including ten goals) in the regular season.
He's the first import signing of new head coach Rich Chernomaz with more to follow.
Said Chernomaz today : "Tim had a consistent year for the Panthers and I saw enough in the couple of games I was at to recognise his solid displays."
Billingsley topped up his league points tally with a further five assists in the Challenge Cup and two vital assists in the historic CHL campaign, giving the Ottawa native a total of 33 points across 74 games in 17/18.
Upon putting pen-to-paper for the upcoming season he spoke exclusively to the Panthers website: "I'm excited to be back in Nottingham and wearing the black and gold of the Panthers again next season. After speaking with Rich I had no doubts that Nottingham was where I wanted to be.
"We had incredible support last season, even when times were tough on the ice, and that's something you never take for granted and I cannot express how much we (the team) appreciated it every single week.
"We had a great start with our CHL campaign last season, an experience I'll never forget, but I know domestic success is the aim of the game. I can't wait for August!"
Season tickets are still available until the end of May at the massively discounted "early bird" prices. Full prices apply in June.
For details how your season ticket will work with the newly extended season, click here.