Welcome to Nottingham- Coventry Blaze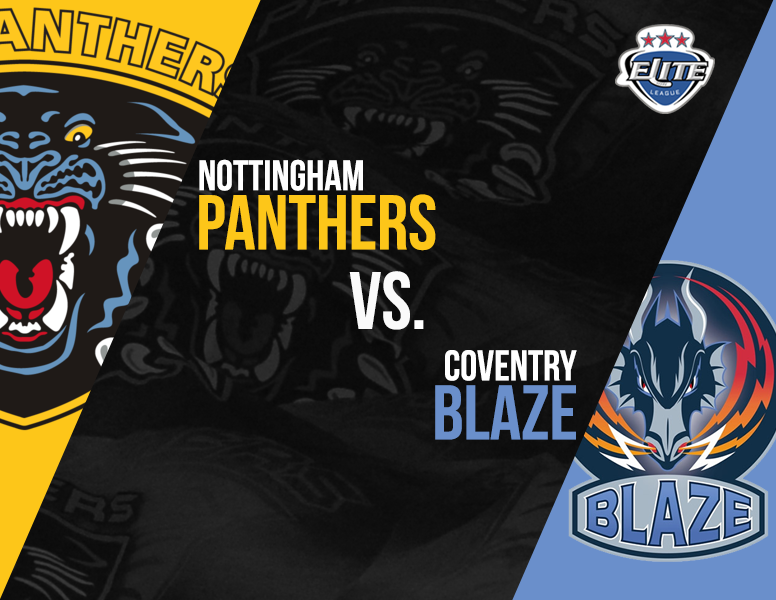 Saturday sees the return of EIHL hockey to Nottingham and the Panthers start this league campaign off against the Coventry Blaze.
A lot has been made of the Panthers nearly completely revamped roster of imports, however Coventry have gone through a similar summer.
For example, gone is long time Blaze netminder, Brian Stewart, who was at times a one man army in denying the Panthers.
In his stead, the Blaze have brought in long time DEL man Kevin Nastiuk, who has looked every bit as talented during preseason.
One of fans' highlights from last years was a titanic clash between Brian McGrattan and Garrett Klotz.
You won't be seeing that again this year, with both players leaving their respective sides, but in exchange you have Mathieu Gagnon and Danick Paquette who are more than happy to defend their teammates when called upon.
It will be a different stylistic battle too, as Coventry have looked a very physical side in the offseason, with bruising games against the likes of the Sheffield Steelers under there belts.
They'll also have plenty of points in the side! For example, former Flyer Ryan Dingle has made the trip down south to add his lethal finishing and playmaking talent to the Blaze roster.
Whereas due to the nature of the competition the Panthers have been in, they've had to rely on other skills but to great affect thus far!
The side has shown itself capable of scoring against some of the top sides in Europe; Josh Shalla for instance bagged himself four goals in two games against SC Bern and HK Mountfield to start off the Panthers' CHL campaign.
That doesn't mean the Panthers are incapable of that physical edge, as shown in their preseason matches against Cardiff, Krefeld and Braehead.
It should be an amazing game and we want to fill the barn with as many of the Panthers Nation as possible, so get your tickets now!
Buy them from the box office at the Motorpoint Arena from nine to nine, over the phone on 0843 373 3000, or online buy clicking the 'Buy Now' tab at the top of the page!