Welcome to Nottingham Jaynen Rissling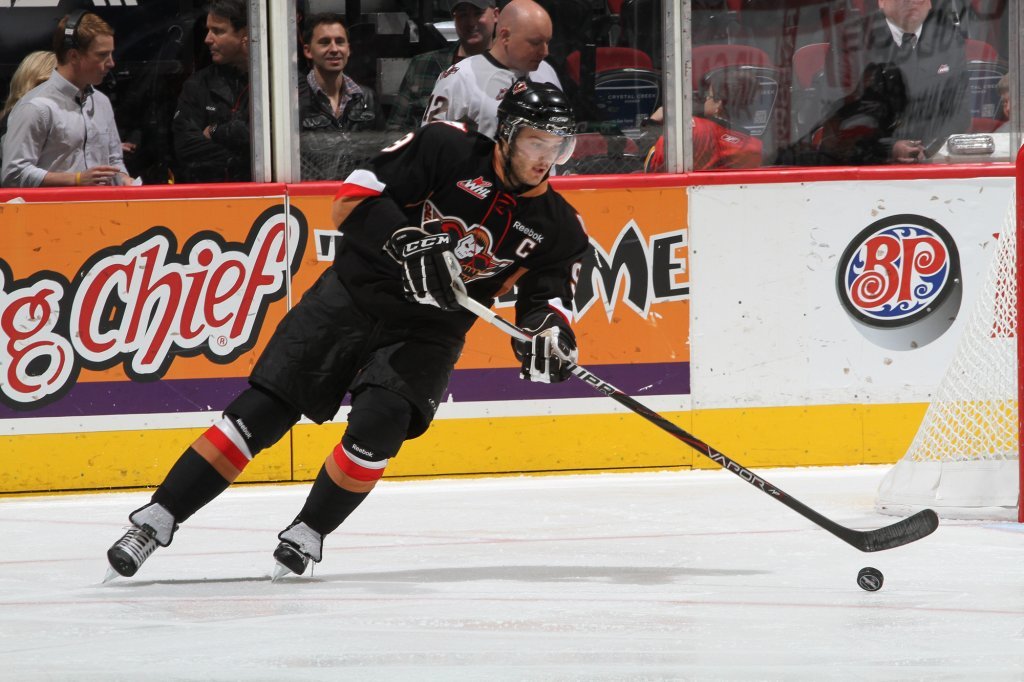 THE NOTTINGHAM PANTHERS' head coach Rich Chernomaz has completed the defence corps, with the news that six feet four inch blueliner Jaynen Rissling has put pen to paper for the upcoming season.
The 24-year-old Canadian was drafted in the NHL in 2012 by the Washington Capitals before being traded to the Nashville Predators organisation. After juniors (where he captained the Calgary Hitmen) he played a season at Milwaukee in the AHL and Cincinnati in the East Coast Hockey League.
He followed that with five more seasons in the coast. Last year he had 21 games at Indy Fuel, five at Allen Americans and 36 at Wheeling for a total of 30 points (mostly assists) in 62 regular season games.
Panthers' head coach Rich Chernomaz told Panthers Radio with Xynomix he was pleased to sign up his last D-man, describing his latest recruit as:
"A young good skating two way defenceman with good offensive skills, good size and a physical presence out on the ice."
Hear the coach right now, just click on the link below.
There is now just one more spot to fill on the Panthers' 2018-19 roster.
Paperwork is already underway to get Jaynen to Nottingham and he could debut as early the Panthers opener against the Cardiff Devils on August 11th!
Tickets for that clash are available now, just click the BUY NOW box at the top of the page.
Audio