Welcome to Nottingham Justin Kovacs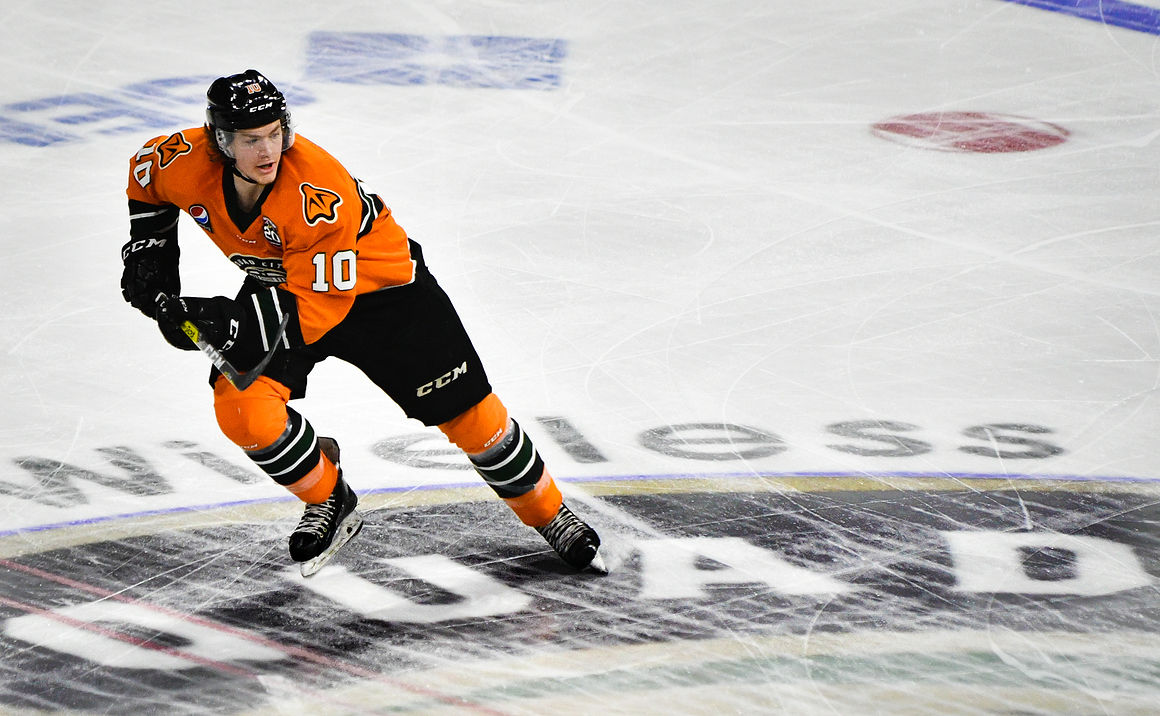 THE NOTTINGHAM Panthers new coach Rich Chernomaz has added his first new face to the line-up for the upcoming 2018-19 season.
And the coach believes playmaker Justin Kovacs will do a job for the club.
Two seasons ago, the 26-year-old American had 60 points in 68 games with Quad City Mallards in the East Coast Hockey League.
That tally was made up of 20 goals and 40 assists and he was joint top scorer on the team.
"He makes bullets for others to shoot, but he can score himself as well," said Chernomaz.
Kovacs started last season with the Mallards and played in their first eleven games, before picking up an injury that sidelined him for over a month.
He then took up an offer to switch to Slovakia for the rest of the season where his 15 points tally in 29 games was very evenly split between goals and assists.
Added Chernomaz: "I've kept an eye on him in recent years. He sees the ice well and he skates well and he relishes playing on the bigger ice surfaces in Europe, where he has more chance to show off his skills.
"I'm talking to a lot of guys and agents and I'm determined to get the best guys for the Panthers. Guys like Kovacs, guys who want to win."
Season tickets are still available until the end of May at the massively discounted "early bird" prices. Full prices apply in June.
For details how your season ticket will work with the newly extended season, click here.
SEE YOU THERE!