Welcome to Nottingham Tyler Biggs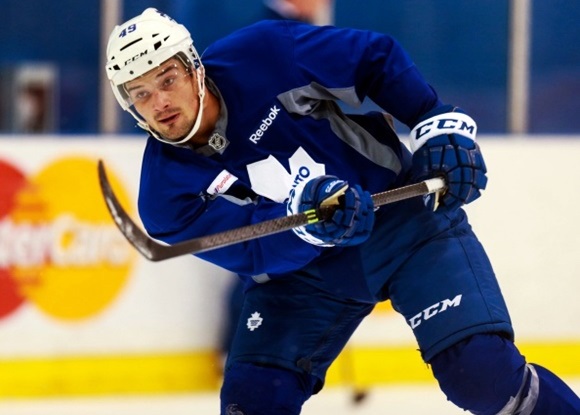 THE NOTTINGHAM Panthers have added NHL first round draft pick Tyler Biggs to the line-up for the coming season.
The 25-year-old American also carries Canadian citizenship and was the 22nd pick overall in the NHL draft by the Toronto Maple Leafs in 2011.
Before that he lifted gold medals on four occasions with the American junior national teams at Under 17 through to Under 20 levels.
His professional career has seen him rack up 119 games at the AHL level and a further 123 in the East Coast League including the last two years at Kalamazoo.
Last season he had 39 points including 18 goals in 55 games with the Wings.
He shoots right and can play at centre or on the right wing.
He's the latest in a string of big forwards recruited by new head coach Rich Chernomaz, Tyler is six feet two inches tall and weighs 205 pounds.
Said the Panthers' coach: "He's another guy who could be labelled a power forward. He could quickly become a fans' favourite in Nottingham. He's a good two way player and we're pleased to have him."