Winter Olympics on your doorstep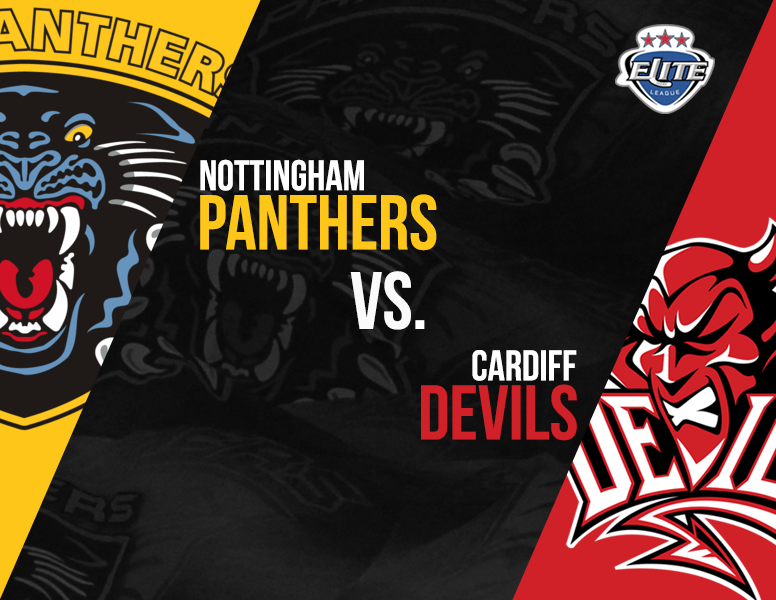 With the Olympics hitting their stride, the Panthers present a bit of Winter sport of their own, right in the middle of Nottingham.
That's because the Panthers enjoy a rare home double-header this weekend, welcoming two sides with it all to play for, for very different reasons.
First off, we have the Cardiff Devils, on the verge of completing an impressive Elite League feat, retaining the league trophy they won last year.
That game is bordering on a sellout, with just a few hundred tickets remaining as the Panthers attempt to be a road block on the Welsh sides march to glory.
Then Sunday, Nottingham's biggest Scottish rival, the Braehead Clan, make one of their highly anticipated journeys to the Motorpoint Arena, and they do it on the back of some fine form.
The Glaswegian side are currently in the final playoff spot, battling off the late season pushes of the Dundee Stars and Milton Keynes Lightning.
However, with two games to come before Sunday's 4PM faceoff with the Panthers, the Clan could be just one point behind Nottingham, forcing the Panthers into a playoff spot dogfight of their own.
Ticket sales aren't as strong for this clash, but big crowds are still expected as the Panthers have plenty to still play for this season.
In a change of events, described by Panthers forward Evan Mosey as bittersweet considering how the season started, Nottingham have to now turn their eye towards earning home advantage for the playoffs.
Four points this weekend would go a long way to securing that, keeping the pace with all the sides who currently sit above the Panthers, whilst enjoying a healthy few game advantage over many of those teams.
See you there!