Panthers v Blaze

The Nottingham Panthers

Coventry Blaze
Match Report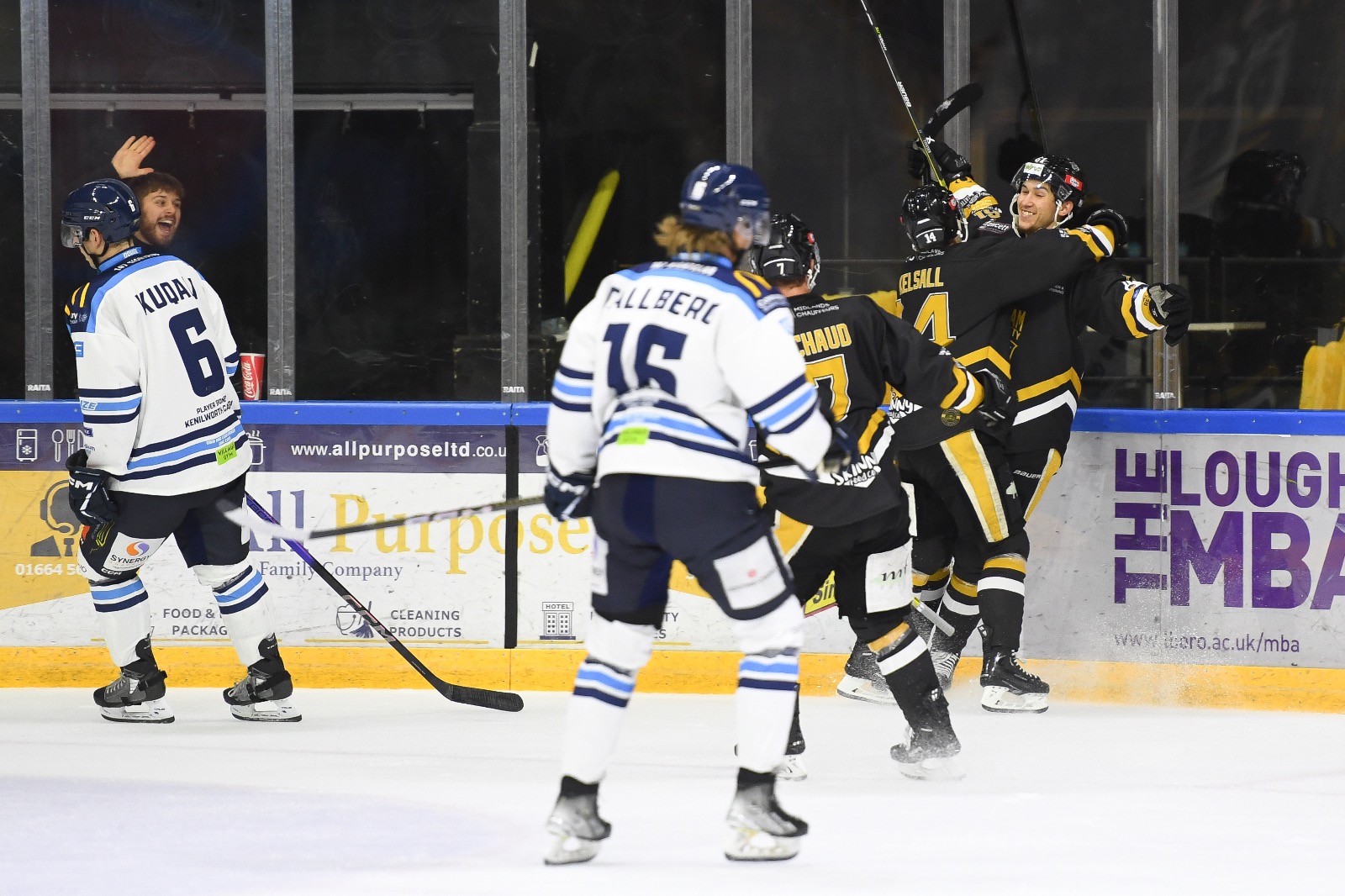 The Nottingham Panthers beat Coventry Blaze 4-0 at the Motorpoint Arena to win the Aladdin Cup.
Netminder Rok Stojanovic secured a 15-shot shutout on his first home start and Mike Robinson served as back-up.
Panthers were without Stephen Anderson who had family commitments, while Zaine McKenzie was icing for Telford Tigers.
Neill and Kelsall on target as Panthers dominate first period
Panthers dominated much of the opening stages as Alexander Lunsjö, Logan Neilson and Tyler Welsh went close inside the first five minutes.
It was no surprise when the hosts went ahead as Mike Caruso saw his shot saved from right point and Carl Neill swept in the rebound (10:52).
Westin Michaud created the second when he found room left-hand side and fed Jordan Kelsall on the doorstep to prod the puck past Taran Kozun (16:58).
Nieminen and Neilson put Panthers in total control
Michaud danced through the Blaze defence and went close early in period two, while Adam Johnson and Mathieu Lemay also had chances.
Stojanovic got a piece of Alessio Luciani's shot on the breakaway to deflect it wide, before Lunsjö superbly fed Otto Nieminen on a two-on-one break (26:25).
Welsh hit the bar on the powerplay and Neilson made it 4-0 when he won the puck in his own zone and raced clear right-hand side before firing high past Kozun (38:52).
Stojanovic secures impressive shutout
Lemay fired just wide in the third period while Nieminen and Lunsjö had chances in quick succession.
Didrik Henbrant went close short-handed as Panthers looked for a fifth while at the other end, Stojanovic stood firm to secure an impressive shutout.