Panthers in the Community
Blue Bell Hill Primary School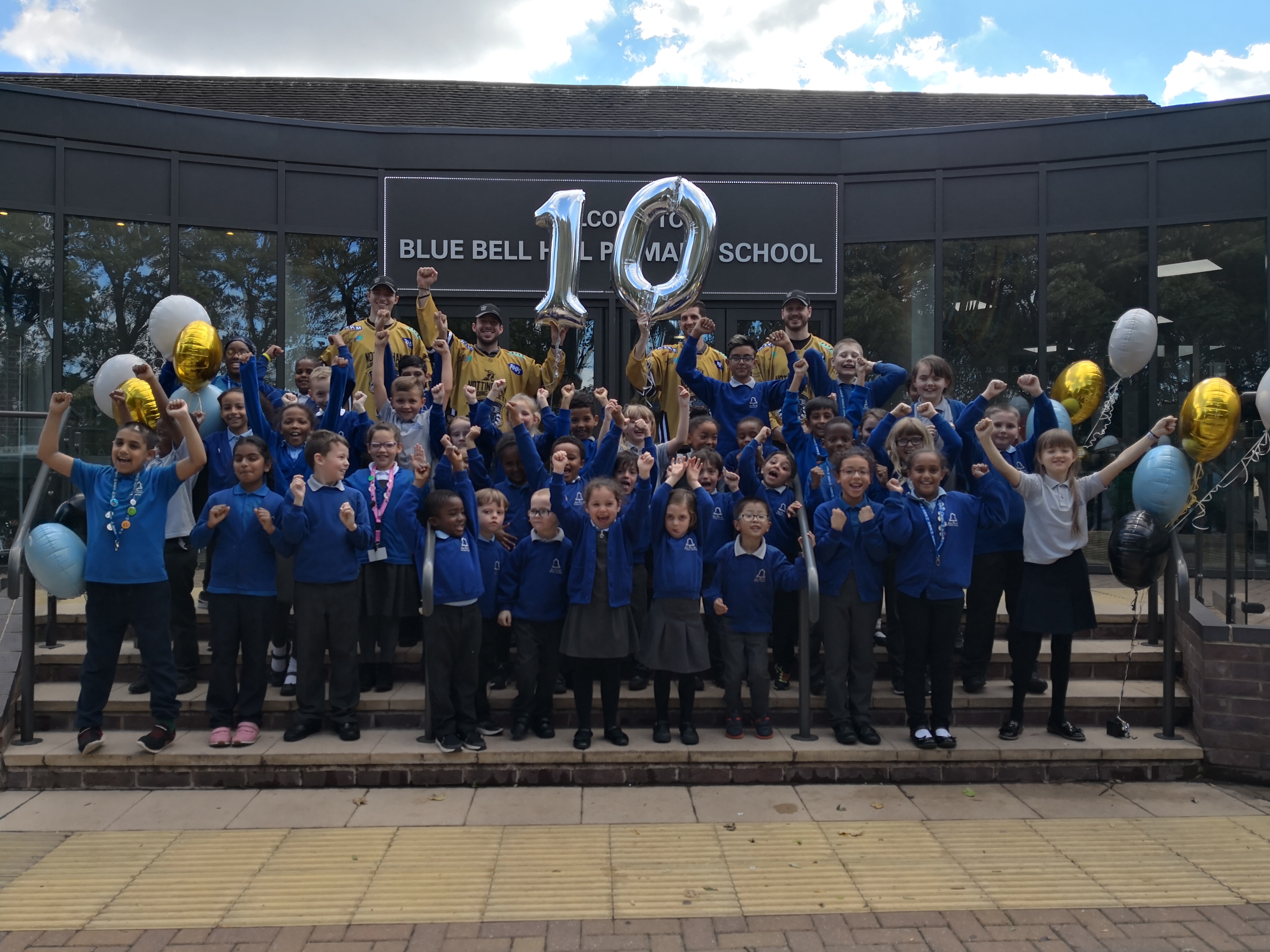 The 2018 -2019 season Celebrates the 10 Year partnership of the Nottingham Panthers special relationship with Blue Bell Hill. Starting from working with just Blue Bell Hill Primary School in St Anns where the pupils and families have become massive fans of the team and where the Panthers have played a major part in school life.
Blue Bell Hill Family; support Panthers in the community through co-ordinating their schools programme at the National Ice Centre. The partnership also includes Family Learning, Activity Days, Skate with Panthers and special events.
We are particularly proud to have invited over 20,000 children and their families to come and enjoy a Nottingham Panthers game over the past 10 years.
For more information contact panthers@bluebellhill.org.uk or go to https://goo.gl/forms/lDYU2kW8emwZGixK2