Panthers v Devils

The Nottingham Panthers

Cardiff Devils
Match Report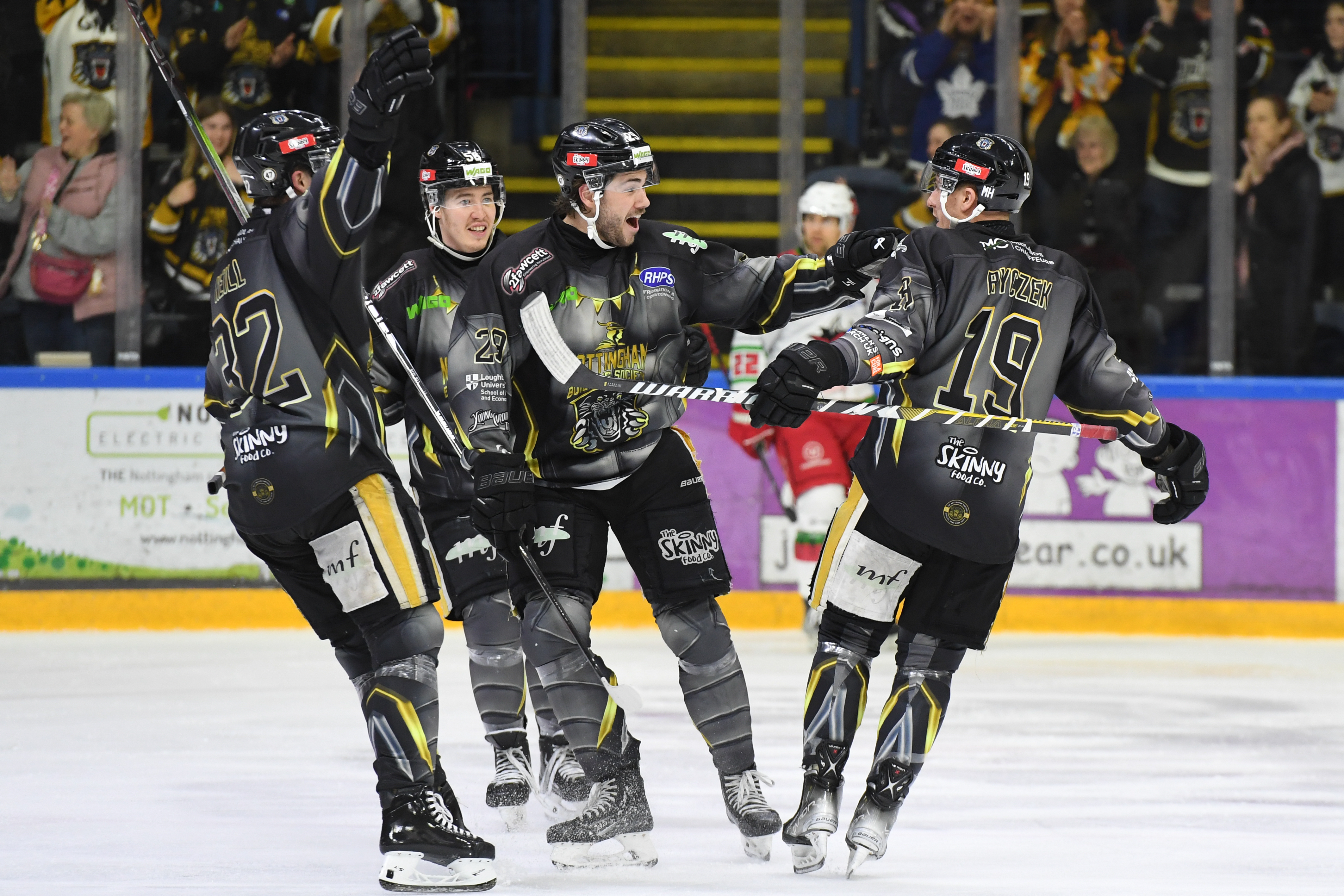 The Nottingham Panthers beat Cardiff Devils 3-2 to pick-up two huge Elite League points at the Motorpoint Arena.
Two massive goals in 40 seconds in the second period proved decisive as Panthers secured their second successive Elite League victory.
Rok Stojanovic started between the pipes with Luca Sheldon as back-up, while forwards Ollie Betteridge and Jordan Kelsall missed out because of injury (both upper body).
Superb Anderson finish puts Panthers ahead
​Tyler Welsh, Westin Michaud and Mathieu Lemay had chances for the Panthers on an early powerplay, while Adam Johnson created two opportunities for Hugo Roy.
Panthers went ahead thanks to a superb finish from Stephen Anderson, who waited for Ben Bowns to go down before firing the puck across him into the top left-hand corner (5:12).
At the other end, Cardiff's best chances came on the powerplay with Stojanovic making an excellent close-range save to deny Cole Ully.
Two quick-fire goals helps Panthers lead by two at second intermission
Tyler Busch went five-hole to equalise for the Devils from the left-circle (23:59), but Panthers came back strong and had chances for Michaud, Otto Nieminen and Didrik Henbrant.
Nottingham's pressure saw two goals in 40 seconds to take a two-goal lead at the second intermission.
Nieminen was first to react to a loose puck on the doorstep (35:16), while Henbrant superbly set-up Roy to backhand the puck past Bowns at the second attempt (35:56).
​Panthers secure vital two points
Panthers were strong on an early third-period penalty-kill, before Lunsjö and Carl Neill had chances just past the midway point of the session.
Trevor Cox scored a late powerplay goal six-on-four through a goalmouth scramble after Bowns had been lifted for the extra outskater (58:55), but Panthers stood firm for the final minute to record a huge two points.